A trusted professional
Get great content like this right in your inbox.
Subscribe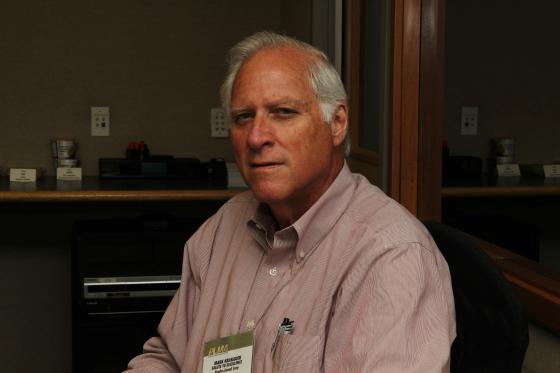 Editor's note: This week, Store Brands Today is profiling the new members of the Private Label Manufacturers Association's (PLMA) 2019 Private Label Hall of Fame. The new members — Nancy Cota, Terry Lee, Mark Krakauer, Patricia Nicolino and Kurt GoldSchmidt — were officially honored by the PLMA in March at the PLMA's 2019 Annual Meeting & Leadership Conference in Pebble Beach, Calif. Today, we profile Mark Krakauer.
"I've been around for a while," says Mark Krakauer, after being told "congratulations" for his election into the Private Label Hall of Fame.
When asked what his claim to fame is, Krakauer didn't hesitate when responding, "I've survived."
Indeed. Krakauer, the president of his own marketing and consulting firm, MWK Marketing, was first introduced to private label in the 1960s when he worked for a large food broker in the U.S. More than 50 years later, Krakauer is still impacting the industry with his New York-based business — and his vast private label experience — which he started in 1978.
"I'm the only employee, and I've always been the only employee," he says.
Like any business that has endured for many years, MWK Marketing has had a few ups and downs, mainly due to difficult economic periods and industry consolidation. But the firm always rebounded.
While Krakauer is a survivor, his legacy is much more than that. His distinction is his expertise, but it is also his character.
"One of the things I've never had a problem with is my reputation," says Krakauer, who is a founder of the PLMA. "Most of my customers over the years have become very close friends. I've never asked for business to be given to me because of me. It has to be right for both parties. If it's not, then it doesn't work."
MWK Marketing had to reinvent itself more than a few times over the years to keep up with what's hot and what's not. These days, Krakauer finds himself offering advice in two of the industry's hottest categories for private brands: healthy foods and pet care. Krakauer says keeping a positive attitude about the industry has also benefitted his business.
"I always held the position that my attitude has to be positive toward private label, even if I didn't directly benefit," he says. "Because if private label prospered, then I would eventually benefit. So if you tie yourself to an industry and you support the growth of the industry, then you are going to grow too."
Before starting MWK Marketing, Krakauer ran the private label division for Milford, Conn.-based ATI, which was a major developer and manufacturer of many types of national brand products. ATI used Krakauer's expertise and entered the private label arena in 1975, a very progressive move for that time.
Krakauer went on to work for Private Products, a manufacturer of private label baby wipes. Krakauer oversaw the company's non-food private label program. In 1979, Coca-Cola purchased Private Products for its Presto division.
"Presto came to me and said they didn't have anybody calling on non-foods and asked if I would be interested," Krakauer says.
His answer was "yes," and that's when Krakauer formed MWK Marketing, with Presto being his first client.
Krakauer is astonished with what the store brands industry has become.
"The growth has been spectacular," he says.
Of course, Krakauer has been a contributor to that growth. That's why he's now in the Private Label Hall of Fame.
Previous profiles on this year's inductees:
Editor's note: The Private Label Manufacturers Association (PLMA) began the Private Label Hall of Fame in 2006, which with this year's class now includes 64 inductees. Over the years, the Private Label Hall of Fame has welcomed retailers, vendors, thought leaders and pioneers who helped propel the profession to prominence. To identify those worthy of induction into the Private Label Hall of Fame, the PLMA and Store Brands solicit nominations each year from a wide range of industry experts. The individuals selected must have contributed significantly to store brand development and innovation; advanced the growth of private brands through creative marketing, merchandising and promotions; improved manufacturing, packaging or quality assurance processes in the industry; and/or served as champions of store brands within their own companies, business communities and the consumer marketplace.