10/01/2018
Shoppers seek discounts at supermarkets more than any other retail segment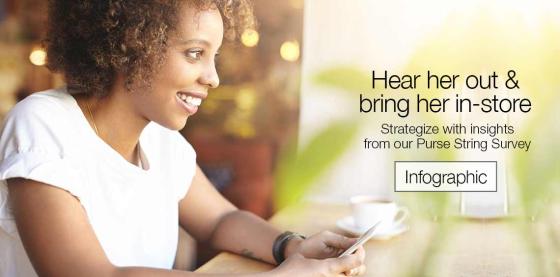 Even though U.S. consumer sentiment sits at its highest levels since 2004, grocery shoppers still want a good deal on groceries. Livonia, Mich.-based grocery market researcher Valassis found that 93 percent of consumers who participated in its 2018 Purse String Survey were interested in grocery coupons and deals, which bodes well for all segments of private brands. Nearly half of the consumers (47 percent) said they made unplanned, "fill-in" grocery trips driven by coupons.
Studying the grocery shopping preferences and evolving behaviors of more than 6,200 value-seeking consumers, the survey also discovered 13 percent of the respondents said they were buying more groceries online and had them delivered compared to last year, while 12 percent more said they were buying groceries online and picking them up at the store.
Millennials and millennial parents especially embraced curbside pickup, at 20 and 22 percent, respectively, a press release about the study said.
"Retailers have an opportunity to capture even more of these online grocery shoppers, as nearly half (48 percent) of all respondents and 70 percent of millennial parents agreed they would be more likely to shop for groceries online if they could use more coupons," the press release said. "And, while online grocery shopping is an emerging trend, 57 percent of consumers said grocery-item availability — perhaps due to both selection and the ability to satisfy an immediate need — makes them more likely to go into a physical store to shop over online channels."
In-store meal kits are also gaining traction, as the study revealed more than a third (36 percent) of respondents and more than a half (52 percent) of millennial parents would be interested in trying a grocer's meal kit if was available at a nearby store, the press release added. Likewise, a majority (82 percent) of consumers said they would be more interested in trying a meal kit from a grocery retailer if they offered a coupon.
"It's critical for grocery retailers to consider shopper preferences," said Curtis Tingle, chief marketing officer, for Valassis, in the press release. "Consumers want deals, convenience and a personalized experience. Grocers who can deliver on these increasing customer demands will win them over and gain their loyalty."
More information on the 2018 Purse String Survey, view an infographic with key findings here.