Why Target's new Smartly line is sharp thinking
Get great content like this right in your inbox.
Subscribe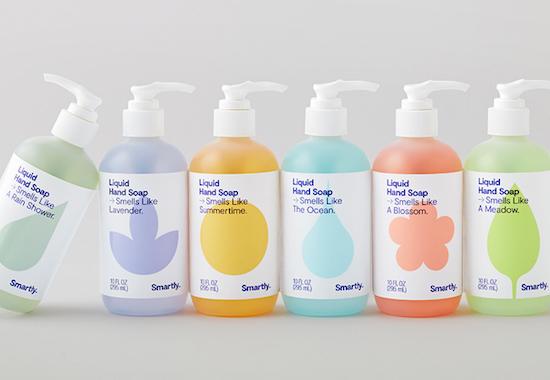 How low is Target going? Pretty darn low. How about 99 cents for four rolls of toilet paper?
The Minneapolis-based retailer announced it's launching Smartly, a private brand line of essential and personal care products for budget-conscious shoppers that will debut in stores and online Oct. 14. Most of the items in the 70-product line, which range from household cleaners to paper plates to razor blades to body lotion and to toilet paper, will cost less than $2. Overall, products range in price from 59 cents to $11.99.
Interestingly, many private brands pundits have urged retailers to differentiate with more premium private brands that cost more but are worth the price. But here comes Target with a new value line that is being hailed as "ultra cheap." Target said Smartly products will cost about 70 percent less than national brands equivalents.
Mark Tritton, Target's executive vice president and chief merchandising officer, said in a press release that Target pinpointed "exactly what guests were looking for in essentials and personal care — namely, lower-priced options unlike anything Target has offered before."
While I haven't had the chance to sample any products in Target's Smartly line (check back with us for a review on some products in a few weeks), I assume they are of decent quality. I don't think any retailer would be foolish enough to skimp on quality these days, even if they're giving their own brands away.
Retailers with notable private brand programs — and Target is one of them — have come a long way to establish those programs. Why put them in jeopardy with a value line consisting of crummy products?
Target's Tritton also said Target saw the chance "to bring Target's guests something differentiated" with Smartly. It's an interesting choice of words considering most retailers use the word "differentiate" to describe unique and premium offerings, not toilet paper for 99 cents.
But, hey, Tritton has a point. And here's why: My take is that consumers of all types, including upper-middle class ones, are looking to save money wherever they can, especially if they have kids they want to get through college. Target is offering consumers — through selling ordinary and even humdrum products —  a perfect way to save money.
"Where we see white space and an opportunity, we'll go for it," Tritton said.
Target is on target with Smartly.