Why the store brands industry could be in for the ride of a lifetime
Get great content like this right in your inbox.
Subscribe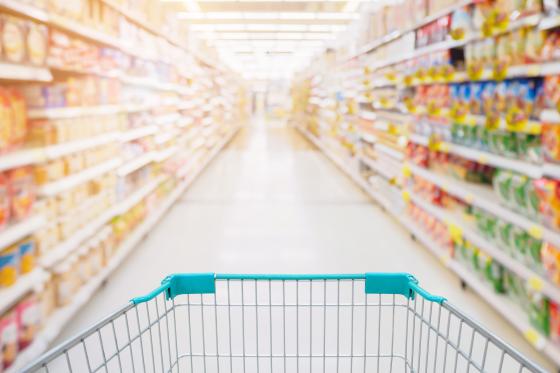 Brian Sharoff describes the current state of the private brands industry as "turbulent." Not "turbulent" like a bumpy airplane ride, but "turbulent" as in a state of uncertainty. And "turbulent" in this case doesn't necessarily mean good or bad, stresses Sharoff, president of the Private Label Manufacturers Association (PLMA).
"Turbulence is simply the reverse of things that are placid," he says.
Let's just say the industry has a lot of balls in the air. Where they land is anybody's guess.
"The reason it is turbulent is because many different factors are at work at the same time, and it's not clear to anybody how it's all going to be resolved," Sharoff told me recently.
That includes Sharoff. Even though he has led the PLMA for several decades — and seen a lot of things — he humbly admits that he hasn't seen everything. Sharoff says most everyone in the industry is asking, "What's going to happen?"
Here's why.
For starters, there is the Amazon.com factor. A year ago, after Amazon.com acquired Whole Foods Market, many industry pundits predicted the online retail giant would have a gigantic impact on the grocery world, including private brands. "Gigantic impact" hasn't happened yet.
"And it's not absolutely clear that it will happen," Sharoff says.
But if it does happen, Sharoff adds, just how will it change the industry?
There is also what Sharoff calls the "one-two punch" administered by deep-discount chains Aldi and Lidl, the two Germany-based retailers that sell predominantly private brands. Lidl, which has more than 10,000 stores in 28 European countries, planned to open 100 U.S. stores by mid-2018. That didn't come close to happening, and Lidl's growth stalled. But Lidl grew its footprint by nearly 50 percent when it announced in November that it was acquiring 27 Best Market stores in New York and New Jersey. Meanwhile, Aldi, Lidl's biggest competitor, has been on a growth rampage with plans to expand from 1,600 to 2,500 stores nationwide by the end of 2022.
As Sharoff points out, Lidl's arrival spurred Aldi to dramatically increase its U.S. footprint, which created more turbulence.
Changing demographics have also led to the "T" word, Sharoff says. Millennials, now the largest-living generation, are garnering more buying power by the day. Oh yeah, they also have less affinity for branded products than other generations. So it's up to retailers and manufacturers to discover just what their millennial customers want and where their private brands fit in the equation.
Considering all these dynamics, you can see where Sharoff is coming from when he talks about turbulence in the industry.
A lot of people might not like it, for obvious reasons. We are more comfortable with being certain, not uncertain. That's just human nature.
That said, Sharoff views turbulence as something entirely different.
"From a long-range historical point of view, turbulence is what often proceeds revolutionary change," he says.
Buckle up. The private brands industry could be in for the ride of a lifetime.