06/27/2018
Why retailers are taking the premium route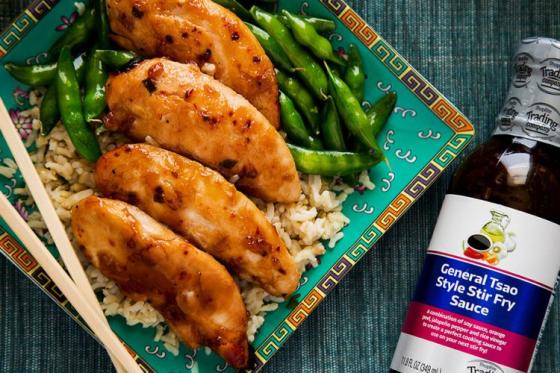 When The Kroger Co.'s Vice President of Our Brands Gil Phipps informed me about the retailer's double-brewed soy sauce — made from a 1,500-year-old Japanese recipe — I knew I had to have it. I'm a fan of Asian foods, so securing that soy sauce, which Kroger offers under its HemisFares private brand line, became an immediate culinary quest for me.
I visited a Kroger in Columbus, Ohio, and found the soy sauce in a center store aisle. I expected the price to be higher than it was, considering its history, and was surprised that it cost only $3.99. But after tasting the soy sauce, I realized I made a huge mistake, considering I don't live anywhere close to a Kroger. Dumb me; I only bought one bottle.
The soy sauce is magnificent, as in premium quality, and is a tremendous value. But because of my purchasing blunder, I must drive 40 miles to the closest Kroger to buy more.
And that is my point. I will make that drive to Kroger for the soy sauce because it's the only retailer that offers it. And I might pick up a few other distinctive, exclusive, authentic and premium private brands from Kroger while I'm there.
Which brings me to another point. More retailers have figured out that the path to differentiation is through distinctive, exclusive, authentic and premium private brands that offer value. In the last few weeks, at least two retailers have announced new lines featuring such products.
Keasbey, N.J.-based ShopRite, which has more than 270 stores in New Jersey, New York, Connecticut, Maryland, Delaware and Pennsylvania, recently debuted the ShopRite Trading Company, a line consisting of premium, artisanal foods that the retailer says is inspired by a variety of world cuisines. Some of the line's food and flavors are imported from Italy, Ecuador, Spain and Greece.
"We sent our ShopRite experts around the world in search of the very best ingredients and finest products," said ShopRite Spokeswoman Karen Meleta in a press release.
Boise, Idaho-based Albertsons Cos. recently announced it is "expanding and elevating" its store brands with "a new top shelf culinary presence" called Signature Reserve.
"Signature Reserve inspires delicious discovery with extraordinary and expertly sourced flavors and ingredients," said Geoff White, president of Albertsons Companies Own Brands, in a press release. "Shoppers are more educated and interested in culinary trends than ever before, and Signature Reserve will surprise and delight them with unique and exciting products that are found only in our stores."
The initial launch of Signature Reserve focused on seven flavors of ice cream, all featuring globally sourced ingredients, according to Albertsons, which plans to introduce additional new Signature Reserve products in other categories throughout 2018, including pasta and pasta sauces imported from Italy, single-origin packaged coffees from Sumatra and Nicaragua, and four varieties of hand-picked loose leaf tea.
"We scour the earth for ingredients and unique flavors that meet the exacting standards of Signature Reserve," White said. "Products earn the Signature Reserve label only after a rigorous selection process, which includes scrutiny by our culinary professionals and expert merchants for top quality craftsmanship."
Kroger's Phipps and his team also scour the planet to discover and scrutinize foods and ingredients in an effort to raise the bar for their store brands. So does ShopRite's team. And Sam's Club's team. And Whole Foods Market's team. And other retailers' teams that are raising the bar for private brands.
It is what store brands are becoming because retailers are realizing what it is that will keep consumers coming back to their stores.
Which reminds me … time to drive to Kroger to get that soy sauce.