What's behind Albertsons' store brands success?
Get great content like this right in your inbox.
Subscribe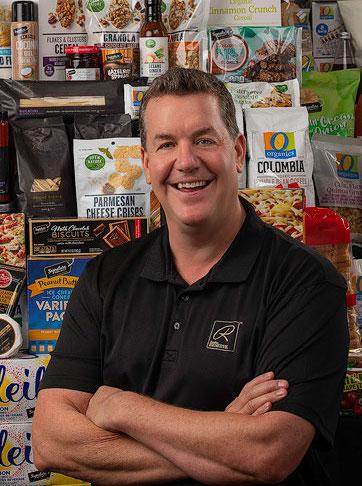 Jennifer Jesser has spent 26 years working for Albertsons Companies, including nearly 24 years with Safeway, which Albertsons acquired a few years ago. Jesser has worked in accounting, finance, marketing and strategy. Two years ago, Jesser joined Albertsons' private brands executive team as vice president of finance and analytics of Own Brands, which consists of the retailer's 12 store brands.
"I love working with this team," says a beaming Jesser. "In my 26 years, this is the most fun I've ever had. We have tons of talent, and it's a great group of people."
Chad Coester, group vice president of sales, marketing and service for Own Brands, voices a similar sentiment. Coester, who began working with Safeway in 1995 and joined Albertsons' private brands executive team more than a year ago, epitomizes the team's enthusiasm.
"I love what I'm doing," he exclaims. "I get to interact with this team, evangelize their ideas and bring them to life within our divisions."
Ask other members of the executive team how much they like their jobs and working together, including Own Brands President Geoff White, and they will tell you the same thing.
Incidentally, Boise, Idaho-based Albertsons, which operates more than 2,300 stores in 35 states and the District of Columbia under 20 banners, recently achieved a record 25 percent penetration rate of its Own Brands in the company's 2018 fiscal second quarter. I bring this up because this achievement has everything to do with the team's camaraderie. White has built a team of individuals that will run through a wall for him — and he'd run through a wall for each of them.
"Geoff has assembled a diverse team; everybody brings something different to the table," says Nancy Cota, vice president of Own Brands, who has spent 42 years in the grocery industry. "We all enjoy working together. There isn't anything that we wouldn't do for each other, personally and professionally. When you trust each other like we trust each other, you want to win together like we all want to win together."
White, who grew up in the grocery business and spent several years with Safeway holding various positions before being appointed to his current role in 2017, is a relationship guy. He is the polar opposite of the boss who distances himself from others just so they know who the boss is.
"I pride myself on having relationships and understanding everyone's needs," White says of his management style. "I'm not a whip cracker."
All the whip-cracking and aloof bosses out there should take note. Never underestimate the importance of assembling a team of people who like each other and their boss as being a recipe for business success.
Albertsons' Own Brands team is living proof.
Editor's note: Albertsons Companies' Own Brands team is profiled in the January issue of Store Brands, which is coming soon.