What to learn from the Toys 'R' Us customer experience
Get great content like this right in your inbox.
Subscribe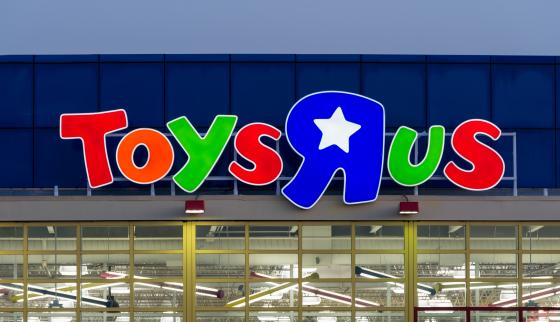 I was saddened to hear that Toys "R" Us is closing its stores after 70 years of business. For me the news means the end of the awesome customer experience that Toys R Us continually offered me and my friends — if only for one day out of the year.
I realize that Toys "R" Us has nothing to do with grocery-related private brands, but Toys "R" Us did offer a brick-and-mortar customer experience that I have never encountered at any other retailer. And such a positive experience — an intangible store brand— is vital to any retailer's image.
For 30 years my friends and I shopped at Toys "R" Us as part of a charity we operate in Akron, Ohio, called Santa's Helper. Every year on a Saturday in December, our group of about a dozen shoppers would head into the local Toys "R" Us to spend more than $10,000 we had raised on toys and other gifts for underprivileged children. And every year we were met with a staff of over-accommodating people to meet our needs.
They were friendly and worked hard to appease us. They helped us in the store aisles with selections. They helped us carry out bag after bag of toys to an awaiting truck. They knew we were helping the less fortunate, and they took joy in being part of the process. I often thought, if there is a North Pole with courteous and kind-hearted elves, this was it.
Funny thing, most people these days want to get in and out of a store, be it a grocer or a department store, as fast as possible. But when our group finished our shopping after about three hours in Toys "R" Us, we were sad to leave. That shopping day was a highlight of our holiday season, akin to opening presents with our families under our respective blue spruce trees on Christmas morning.
But now that customer experience is gone, like the Grinch stealing toys in the middle of the night.
I'm not sure where our charity will shop now. No other brick-and-mortar retailer offers the selection that we need to get our shopping done for nearly 200 kids every year. We will probably have to do our shopping online. Ugh.
Nothing against e-commerce, but the customer experience that Toys "R" Us provided us can never be replicated online. Chalk one up for brick and mortar.
And while I feel bad for myself and our group that we will no longer be able to enjoy shopping at Toys "R" Us, I feel worse for the employees at our local Toys "R" Us and the employees at the retailer's other more than 800 stores who will lose their jobs. While I can only speak of the employees I dealt with at our local store in the last 30 years, I can say the customer experience would be a lot less without them.
They are a testament to how important the human element is to a positive customer experience, which has everything to do with building a positive image for a retailer's brand.
Truth is, it will probably be easier and faster for our group to shop online. But those courteous and kind-hearted elves — the Toys "R" Us employees — won't be around to help make it such a festive experience.
It will never be the same without them.