06/07/2018
Wellness products present growing opportunity for private brands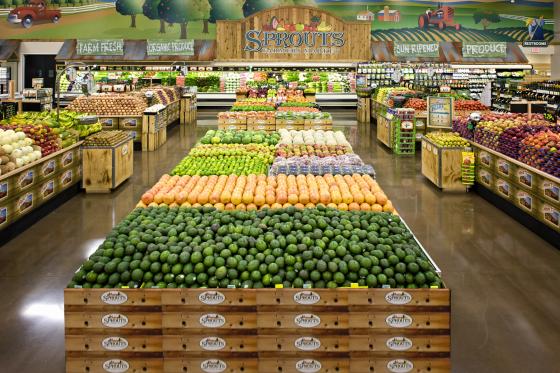 The buzzword in private brands is "differentiation." Different products, which might even be exclusive to retailers, could keep consumers coming back for more — if they like them, of course. But another factor plays heavily in the differentiation game — wellness.
Wellness brands, including free-from, organic and non-GMO products, are the fastest-growing segment in the private brand universe, according to Daymon's recent "Private Brand Intelligence Report 2018."
"Every retailer, from the most price-oriented to the most progressive, can differentiate with a wellness brand program suited to their customer segments and banner values," Stamford, Conn.-based Daymon, a retail services company that specializes in private brands, states in the report.
According to Daymon:
• Sales of the top five organic categories in private brands grew 17 percent from 2016 to 2017.
• In 2017, the global wellness market passed $3.7 trillion in value.
Carl Jorgensen, Daymon's director of global thought leadership/wellness, says wellness is an area of which private brands need to continue to push forward.
"Retailers of private brands are taking a hard look at their portfolios and seeing not only where they can reduce sugar and sodium but there they can reduce other ingredients that consumers object to," Jorgensen says.
But it's vital that retailers communicate wellness messages through products, he stresses.
"There is emerging marketing language — 'a hint of salt' or 'gently sweetened' — that implies these products still taste good even though much of the salt and sugar has been removed," Jorgensen states. "The whole job of reducing sodium and sugar is getting easier for ingredient manufacturers. They are innovating with new ingredients and techniques to keep the level of flavor, texture and mouth feel of products where they need to be."
The increased popularity of wellness products is closely associated with transparency, an area featured in the Daymon report and another area where private brands can capitalize, Jorgensen states. Customers want to know where products were made, how they were made and the traditions behind any special ingredients they contain. By providing this information, private brands can gain loyal customers."This is a huge opportunity for private brands," Jorgensen adds.
In the report, Daymon emphasizes that "fresh" is the marker of health and wellness at retail. A retailer's fresh department is closely aligned with wellness products, and the opportunity for retailers to define themselves with private brands on the store's perimeter is significant. Because fresh products are often produced in the store, they are by nature private brands.
According to Daymon, 60 percent of consumers would like to see private brands have more presence in fresh. Jorgensen says consumers judge a retailer's excellence and to what degree that retailer cares about consumers' health by its fresh program.
"Fresh has become the marker of health and wellness at retail," he adds.