Walmart (and its private brands) is nation's most popular store
Get great content like this right in your inbox.
Subscribe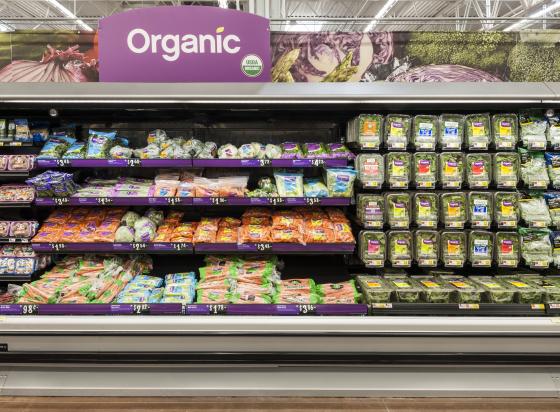 I hear many people say they dread stepping inside a Walmart. I'm not exactly sure why, but I believe it has to do something with their perceived status. Whatever.
But somebody is going to Walmart. According to 24/7 Wall St., which offers online financial news and opinion content, Walmart is the most popular store in America.
24/7 Wall St. reviewed foot traffic patterns provided by data service company Placed Insights, which calculated the percentage of Americans 13 and older who visited various stores in April. 24/7 Wall St. also reviewed U.S. sales and store count data from company financial documents. Walmart — that Bentonville, Ark.-based behemoth that is the nation's largest grocer — came out on top. No doubt that Walmart's sheer presence — it has more than 5,300 stores in the U.S., including Sam's Club stores — has something to do with its popularity. But, hey, people are shopping there.
It's safe to say that Walmart's private brands program definitely has something to do with its popularity. Walmart's Great Value and Equate store brands are household names. So is the retailer's Ol' Roy, which debuted in 1983, and is one of the top selling brands of dog food in the U.S.
24/7 Wall St.'s list of the top 20 most popular stores in the country is dominated by retailers that offer private brands in the consumers packaged goods (CPG) space. Deerfield, Ill.-based Walgreens, which is expanding its private brands, is ranked No. 4 behind McDonald's and Starbucks. Irving, Texas-based 7-Eleven is sixth on the list, Woonsocket, R.I.-based CVS is seventh, and Minneapolis-based Target is eighth. All three retailers have also expanded their store brands programs in the last several years.
Cincinnati-based The Kroger Co., the lone traditional grocer on the list, is ranked 14th. Kroger, of course, offers the most popular organic and free-from private brand in the country in Simple Truth.
According to 24/7 Wall St., about two-thirds of the U.S. economy consists of consumer spending, making it the most important factor driving economic growth in the modern era.
Walmart reported more than $514 billion in net sales in fiscal 2019.
"Though many retailers are struggling to compete with Amazon, Walmart reported the best first quarter overall sales in nearly a decade," states 24/7 Wall St. in its report.
Like we said earlier, somebody is shopping at Walmart — even the people who don't want to admit it. And I bet they're buying Great Value products for themselves and Ol' Roy for their dogs.