07/11/2018
Trusting in private brands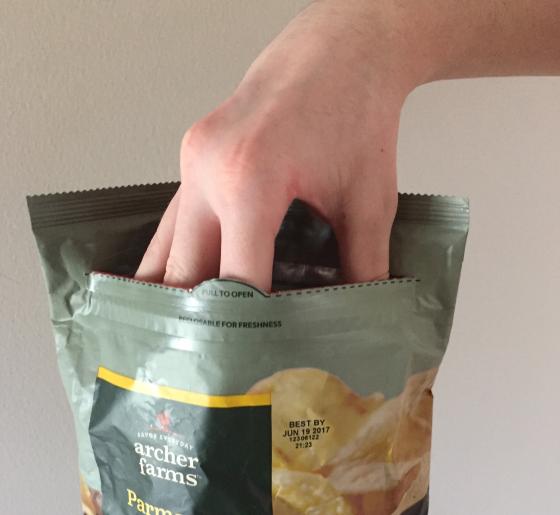 In Trace One's recent Private Label: Different Markets, Different Needs study of eight countries, trust and food safety emerge as two major reasons for why or why not consumers from these nations purchase private brands.
Trace One, an international firm that offers various facets for store brands development, surveyed about 2,000 consumers of private brands in eight nations: the United States, the U.K., Germany, Spain, France, Denmark, Italy and Canada. Overall, Trace One found that consumers' ever-evolving needs and growing influence have forced retailers and manufacturers to adopt a consumer-centric private brands strategy to remain relevant and competitive, with trust and food safety playing vital roles.
"If I had to pick out one area that surprised me or continues to surprise me, it is how much consumers really want to know where the products they are buying are coming from," says Kelly Kell, Trace One's North American market strategy director. "Consumers want to be able to trust products. It's a strong message we are getting from all countries."
According to the study, consumers from the eight nations shared both positive and negative feedback for store brands in trust and food safety.
For instance, 63 percent of consumers surveyed say private brands inspire trust. However, 44 percent of consumers say they do not buy private brands because they trust national brands more.
While 83 percent of survey respondents say private brand food is as equally safe as national brand food, only 23 percent say they completely trust the safety of the private brands they consume.
"Trust overall is a really big halo, but how it plays out in each country is very culturally relevant," Kell says. "Consumers [from each country] see consumer trust as a different thing."
For instance, consumers in Denmark view trust in terms of environmental sustainability, Kell notes, while U.S. consumers view trust more from an origin of ingredients standpoint.
Past European food scandals and recalls definitely have something to with European consumers' concerns for trust and food safety, Kell says. For instance, in 2013 Aldi and other food retailers had to withdraw some frozen ready-to-eat food products for sale because they were tainted with horse meat and not the 100 percent beef indicated on product labels.
"There are lasting effects of that and people don't necessarily regain their trust quickly," Kell says of scandals and food recalls.
With private brands, which go through the same food-safety testing regimens as national brands, it's vital to communicate detailed sourcing and product information to consumers through packaging and merchandising so they can trust products and deem them safe to eat, Kell adds.
"If you provide more information about the product, people are more likely to buy it," she states. "People assume the worst if you are not disclosing information, even if retailers aren't trying to hide it."
In its study, Trace One also examined why consumers from the eight nations purchase private brands. Here's what Trace One found according to buying reasons:
Trace One reports in the study that there are areas where consumers would like to see private brands improve. For instance, 69 percent of consumers said they don't consider private brands as more innovative than national brands.
Kell says that statistic surprised her, considering there has been an influx of premium and wellness private brands in many of the countries where consumers were surveyed. She says the statistic may have something to do with mistaken identity — that consumers aren't recognizing premium and wellness store brands as retailers' own brands because they believe they are products from small high-end suppliers.
"Because retailers are adapting a tiered approach to private brands, consumers don't always recognize that premium brand as being a store brand," she says.
But that could change over time as premium products become more prevalent, and retailers improve their marketing and merchandising strategies to communicate to consumers that they are indeed store brands.
"We are really starting to see momentum into that premium space," Kell says. "[Premium products] are not being viewed in this me-too, knock-off inferior light."
Retailers are also hiring outside design agencies to create premium packaging for such products, a style that many consumers are unaccustomed to seeing with privates, Kell says.
According to the study, 62 percent of consumers do not think private brands have more appealing packaging than national brands. Again, the statistic may reflect Kell's mistaken identity theory.
"There are a number of retailers that are still trying to refine their packaging strategies, but the ones that are winning are playing into that premium packaging and design element," she says.