Thinking outside the box required
Get great content like this right in your inbox.
Subscribe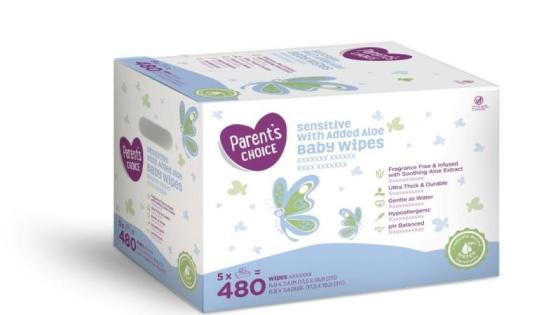 Is it really any surprise that Amazon has summoned some consumer packaged goods (CPG) brands to overhaul their packaging to be greener, sturdier and cheaper to ship? 
Not really. That's the state of e-commerce packaging for you. And retailers and manufacturers of private-branded CPG products should take notice. 
"The growth in online purchasing is not only forcing retailers of private-branded consumer packaged goods (CPGs) to embrace e-commerce, it's driving change at all stages in the manufacturing process, from product design to packaging changes to picking to fulfilling and to shipping," says Robert Tupta, product manager for Twinsburg, Ohio-based Mold- Rite Plastics, which manufactures packaging for CPGs. 
While a typical product on a store shelf may be handled five or six times, a product in the e-commerce channel can be handled 20 to 30 times before a customer receives it, Tupta notes. 
"Our experience has been that retailers and manufacturers of private-branded CPGs understand the need to have a robust online presence, but need guidance regarding optimizing packaging designs for e-commerce," Tupta adds. 
The challenges with packaging are threefold: Packages need to have greater durability to prevent product damage, be lightweight to minimize shipping costs and contribute to sustainability, he explains. 
A significant issue for e-commerce packaging formats is the added cost of ensuring survivability through the distribution chain because most primary packaging in the private brands CPG space is optimized for brick-and-mortar environments, says John Wilson, market manager at Neenah, Wis.- based Bemis, which manufactures flexible packaging products and pressure-sensitive materials. 
"The predictable nature of the traditional distribution chain allows for upright shipping and multiple inspection points until the consumer inspects it one last time and puts the product in the cart," he adds. "In e-commerce, primary packaging can be reinforced with additional materials designed to ensure the package stays intact. If the package does leak, the additional packaging ensures that it doesn't damage other packages." 
Another point to consider is that packaging engineers have designed their products in cases to survive distribution for traditional retail environments, typically six, 12 or 24 counts of product, Wilson notes. 
"But in the e-commerce environment, the focus is on 'eaches' and a single unit becomes the primary item in transit earlier in the distribution process," he adds. "All of these changes can equal higher costs for the additional packaging, the required corrugate containers and the last-mile distribution." 
The forward-thinking retailers have embraced the best packaging possible for e-commerce and realize how important that is to their businesses and private brands, Wilson says. 
"There is certainly a growing realization that excellent e-commerce packaging can be a differentiator in consumer perception of the product and ultimately drive higher sales," he adds 
Even though it might be just a delivery package, it still has to be engaging, says Taylor Buckthorpe, director of sales and marketing for Colordyne Technologies, a Brookfield, Wis.-based manufacturer of high-speed, high-resolution label and tag digital color printers. In fact, the day is soon coming where blasé brown boxes just don't cut it because they don't differentiate. 
"Eventually, that brown box packaging will be elevated," Buckthorpe adds. "You will be looking at processed colored packaging, which means more consumer engagement." 
Labels will also play a role, as they can be etched with the brand name of the store brand product, Buckthorpe says, noting that such labels can also differentiate and engage consumers. 
"Tailored customer packaging is on the horizon," he adds. 
More manufacturers of private-branded CPGs are switching to digital printing of product labels for several reasons — it helps improve label quality, allows for quicker turnarounds and helps reduce costs, Buckthorpe adds. 
For instance, manufacturers looking to become more efficient in the supply chain are utilizing labeling to do so by no longer carrying a year's worth or a six-month supply of product labels on their balance sheets — rather, they are going on-demand and investing in digital printing to do so, Buckthorpe adds. 
Manufacturers are simply seeing value in digital printing of labels, which is why Colordyne Technologies is seeing more investment from suppliers of private brands as well as brands than ever before, Buckthorpe says. 
Just like packaging in-store, Tupta stresses that e-commerce packaging needs to offer efficiencies. 
"Packaging that is hard to open, is unattractive or results in damage to the product will have a negative impact on the online customer," he states, noting the importance of packages that are easy to open and close, and easy to hold and carry. 
And even though they ordered their products online and they are being handled more frequently, consumers still want them showing up at their homes without scuffs on them, Buckthorpe adds. 
From a product packaging design standpoint, Michael Duffy, the creative director for Chicago-based Equator Design, says the key is to maintain the tone and experience the package delivers in-store. 
"Is there a different way to design for product packages sold online compared to those sold on the store shelf?" Duffy asks. 
Currently, the answer is "no," mainly because retailers and manufacturers don't want to take on the added cost of another packaging design. 
"I don't think they accept dual costing for design for online packaging anytime soon," Duffy adds. 
That said, Duffy believes in the "design of the packaging around the packaging," considering it's an important touch point. 
"It's a new opportunity to connect with the consumer," he says. "You want to stand out from the next box and get to that point of difference.