06/13/2018
Target introducing three new store brands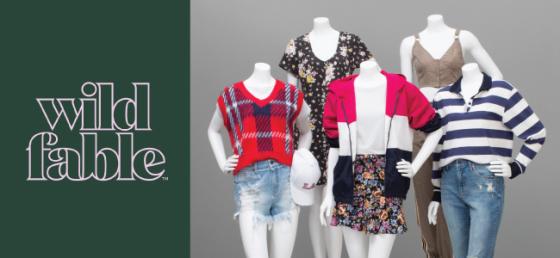 Minneapolis-based Target recently introduced three new store brands, including Wild Fable, a young women's clothing line, which debuts in August.
"Now, young women can find exactly what they need to create amazing head-to-toe looks all in one place," Target stated in a press release. "The trendy apparel and super-chic accessories and shoes are meant to mix, match and make your own, all for less than $40 per piece."
In August, Target will also unveil the "street style-inspired" Original Use line of young men's clothing, with prices ranging from $10 to $40.
In addition, this month Target will introduce its first electronics own brand, Heyday, which will feature cell phone cases, headphones, speakers and more.
"We have an opportunity to better connect with younger guests," said Mark Tritton, Target's executive vice president and chief merchandising officer, in a statement. "So we've gone all in, working with hundreds of teens and young adults across the country to listen, learn and ultimately create new brands."
Rick Gomez, Target's executive vice president and chief marketing officer, said the new store brands will provide Target with the opportunity to create stronger relationships with the next generation of guests and show them, authentically, the role Target can play in their lives.
"Younger guests are looking for support to express their creativity and individuality, whether that's what they wear or how they show up in the world," Gomez added. "Target can help them do just that by creating brands and experiences that reflect their interests, lives and voices."