Target expands, overhauls own brands to distinguish merchandise
Get great content like this right in your inbox.
Subscribe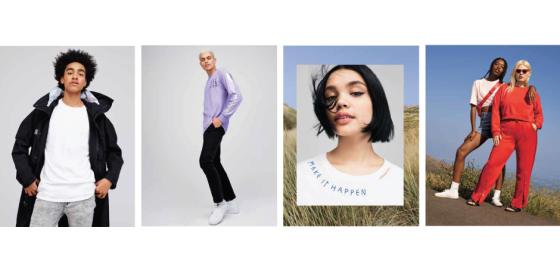 Minneapolis-based Target is again expanding its assortment of store brands to distinguish its merchandise while invigorating profits. Hooray, I say. Of all the private brands of apparel available, I tend to favor this retailer's quality, sense of style and excitement.
A few years back, however, I was worried the store's major move to a grocery section was hurting its apparel and electronics departments, because it seemed to focus more on food. At that time the flair and magic  that set it apart from the rest in electronics and apparel seemed lacking.
But Target must have realized the departments need spiffing; it has launched more than a dozen new brands since early 2017, which have been vastly popular. Three of the apparel lines may top the $1 billion mark in annual sales, says a report on msn.com.
Its latest "only at Target" brands include Heyday electronics accessories, Wild Fable women's apparel and Original Use apparel, the latter aimed at young men. The two private brands were unveiled Aug. 3.
"We've been on a journey to reimagine our portfolio of owned and exclusive brands for more than a year now, and we've built a ton of momentum with guests of all ages," said Mark Tritton, executive vice president and chief merchandising officer, at Target, in a statement.
Whlie these lines are just coming on the scene, Target is not renewing  its contract with C9 by Champion, an exclusive Hanesbrands line of athletic apparel it has sold for more than a decade. The change is part of the company's strategy to "overhaul the exclusive brands it sells in its stores," it told msn.com.
The company "plans to announce a new lineup of performance brands soon," according to a spokesperson, and will likely outfit its stores with additional private brand athletic wear, particularly one aimed at men, it said in a press release. The retailer added the JoyLab private line of women's fashion athletic wear late in 2017.
I like the C9 line, which has been a winner for Target, and have outfitted my family with plenty of its products for years. Hanesbrands' sales in Target's second-quarter report were $380 million over the past 12 months, according to msn.com But some of Target's brands are reportedly set to exceed $1 billion in sales annually, and with many private brands carrying higher retail margins than national brands, dropping C9 could ultimately benefit the company's bottom line.
I get it, and hope the bullseye group hones in on an athletic line that really wows us, something exclusive, created with a celebrity stylist or famous designer, as Target has done in the past. Maybe an expansion of its capsule designer collections with a private brand women's active line created with Kate Hudson and a men's version developed with sportswear startups like Rhone, Olivers Apparel or Public Rec.
After all, Target leads the rest in apparel sales, comprising 19 percent of its total sales, compared with 16 percent of Amazon's and 9 percent of Walmart's. Seems this recent store brand expansion is a way to defend against Amazon.com's lengthy reach into the apparel and electronics markets, including a handful of new sportswear brands such as Goodsport, Rebel Canyon and Peak Velocity. The C9 contract ends in 2020, the msn.com report said, so Target has time to gear up the replacement lines.