Ripe for differentiation
Get great content like this right in your inbox.
Subscribe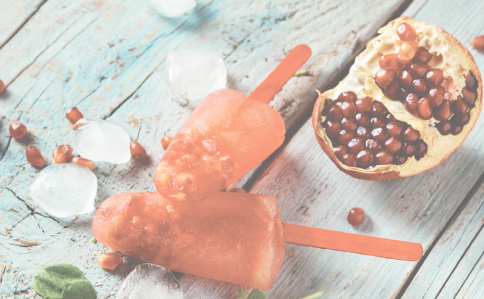 So avocados continue to be a hot category. The fruit is one of the leading product categories for sales in the produce department.
So you have to love what Boise, Idaho-based Albertsons Companies, which operates Safeway, Albertsons and several other grocery banners, is doing with this hot category in the frozen fruit section. Under its new Signature SELECT store brand, Albertsons is offering frozen avocado chunks in a 12-ounce package. Albertsons is also offering frozen papaya chunks and pomegranate arils, which have also gained in popularity, under the line.
Let's face it: These are three fruits that aren't top of mind when it comes to offering them as frozen selections — branded or private branded. But that is a good thing when you're talking about retail differentiation. So it makes good retail sense to offer them as frozen fruits.
Isabelle Chartrand, marketing director for Nature's Touch Frozen Foods in Saint Laurent, Quebec, points out that the frozen fruit category is ripe for innovation. And as private brands become more popular in frozen fruits — store brands account for about 69 percent of sales, according to market researcher Information Resources Inc. (IRI) — there's more of a push to launch more differentiated items to attract new customers, Chartrand says.
"Because frozen fruit is a small category compared to others, few retailers have started to innovate in this category and are still providing only the basic core SKUs," she adds. "There is a huge opportunity to innovate and to provide new formats and new fruit line extensions under private brands simply because this category meets all the criteria consumers are looking for in food, health and convenience."
Private brands account for nearly $746 million of sales in frozen fruit with national brands accounting for only $333.2 million, according to IRI. And the pendulum continues to swing toward private brands: Frozen fruit sales were up 2.5 percent for the 52 weeks ending Dec. 2, 2018, when compared to the previous period, while sales of national brands were down 7.5 percent.
Chartrand says Nature's Touch Frozen Foods, which provides an array of frozen fruits for private brands, is working with some retailers to launch line extensions on non-core fruits such as high-quality mandarins, apples, watermelon and citrus (orange and grapefruit) to help them become a destination for frozen fruit, increase frozen fruit consumption occasions (such as snacking) and grow their own brand categories.
"The household penetration of frozen fruit in the U.S. is still relatively low — under 50 percent — so this category has huge growth potential," Chartrand adds.
According to IRI, sales of private-branded fruit are growing in other areas: sales of dried fruit are up 4.4 percent, and sales of dry fruit snacks increased 8.1 percent in the past year. Canned/bottled fruit sales are up 1 percent.
The largest subcategory in the overall fruit segment is fresh, where private brand options dominate in sales, according to market researcher Mintel's "Fruit U.S.-June 2018" study.
"Private label options resonate throughout the category's segments," William Roberts Jr. senior food and drink analyst, said in the report. "The key to growing the category may well lie in exposing consumers to novel fruit flavors and a greater variety of healthy options."
Veggies: Get on the cutting edge
In the vegetable category, sales are largely driven by consumer interest in lower prices and fresher options, Roberts says.
"While consumers indicate they would like more vegetables in their diet, data shows they continue to fall short of recommendations, suggesting brands may well have to incorporate novel approaches to garner consumer interest," he adds.
That said, sales of shelf-stable private brand vegetables rose 4.6 percent while sales of national brands declined 1.8 percent, according to IRI. Store brand canned/bottled green beans soared 10.6 percent.
Sales of store brand frozen vegetables are also on the rise, increasing 3.9 percent, according to IRI.
Chartrand believes other factors can spur sales of private branded fruits and vegetables.
"We recently worked with a private label brand to launch a 'tested for pesticide-residue' line of frozen fruits," she adds. "We actually test the fruit for pesticide residue for over 260 applicable pesticides so that consumers can enjoy a value-added product that is more accessible in terms of pricing other than organic. We know that pesticides are the No. 1 consumer concern when it comes to eating fruits and vegetables, and providing further peace of mind when enjoying a product is essential for consumers."
Chartrand also says creating a frozen produce or "froduce" section could be an opportunity for retailers.
"Frozen fruits and vegetables are often merchandised separately in the frozen aisle but cross-shopping data indicates there is a high interaction between frozen fruits and vegetables," she adds. "Frozen fruits are often merchandised besides whipped cream or pie shells, but these items have very little interaction."