Report: Consumers want more transparency
Get great content like this right in your inbox.
Subscribe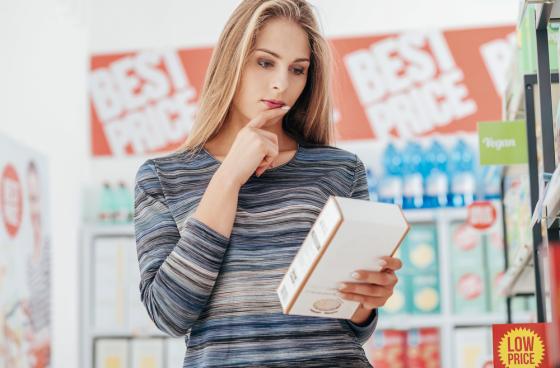 A new report from the Food Marketing Institute (FMI) and Label Insight reveals that consumers are demanding more transparency from brands — three out of four consumers are willing to switch to a brand that provides more in-depth product information, beyond what's provided on the physical label. When shoppers were asked the same question in 2016 in a similar study by Label Insight, just 39 percent agreed they would switch brands.
According to the study, "The Transparency Imperative," 80 percent of shoppers said they are more likely to be loyal to brands that provide in-depth product information, and 54 percent said they would pay more for products that provide that information.
FMI, an Arlington, Va.-based trade association representing the food retail industry, and Label Insight, a Chicago-based company that offers a data platform for consumer packaged goods, conducted the report to define what transparency means to shoppers and how it impacts their food retail purchases. Their research is based on an online survey of 2,022 U.S. grocery shoppers 18 years or older, which was done nationally in May.
According to a press release, "The Transparency Imperative" delves into attitudes and behaviors among health-conscious shoppers, those who are digitally engaged, and reveals how consumers respond across generations. The report recommends the necessary steps brands should consider to further embrace transparency, relay information beyond just ingredients, understand the specific needs of key shopper groups, meet the increased expectations of online shoppers and track changing consumer preferences as this trend progresses.
"The new shopper mindset requires brand owners to think about their products well beyond the traditional label and respect a more digitally minded consumer," FMI Vice President of Private Brands and Technology Doug Baker said in a statement. "The study offers several considerations for how to make the best use of these findings, but overall they require companies to recognize and communicate the importance of transparency and perform a thorough review of their unique consumer audiences and commerce channels."
Patrick Moorhead, chief marketing officer for Label Insight, said the report was titled "The Transparency Imperative" because "as we executed the research to bring the key findings of our 2016 studies current, we see clearly that transparency is only becoming more important to consumers."
FMI and Label Insight will offer three free webinars on the topic later this year and early next year.
A copy of the report can be downloaded here.