Put their best foot forward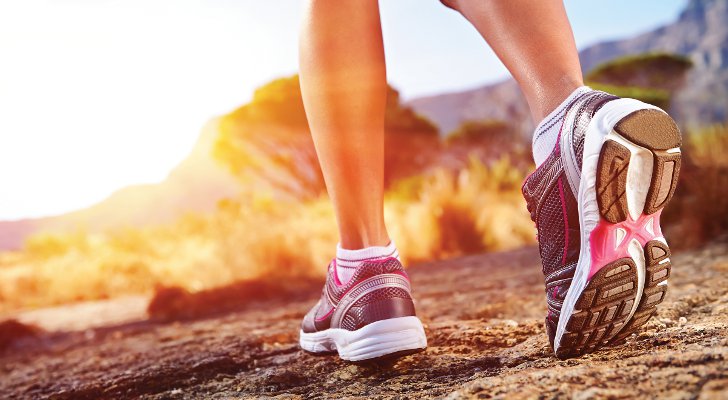 With summer in full swing, more Americans are enjoying outdoor activities. But increased physical activity also increases potential for painful foot injuries and infections.
Based on current sales trends, demand for store brand foot care products continues to increase. Private label foot care product sales totaled $216.8 million, up 5 percent from the same year-ago period for the 52 weeks ending May 15, reports Chicago-based market research firm IRI.
"In the last two years, retailer demand for private label foot care products has exploded because products are becoming more accessible to make and affordable to produce," states Gregg Singer, executive vice president, Budpak Inc., Ronkonkoma, N.Y., producer of anti-fungal foot care products.
Increased foot care product affordability is due in large part to manufacturing facilities — some of which are located overseas — that are able to offer retailers less-expensive products by incorporating cheaper alternative active ingredients, among other things, Singer says.
Offer the right products
Brendan Leonard, president of North Attleboro, Mass.-based Health Enterprises Inc. (HEI), says opportunity exists for robust growth within the foot care category if retailers launch needed new items to fill category gaps.
HEI divides foot care into the "beauty/appearance" and "pain" segments. Most category gaps exist in the "pain" segment, company analysis indicates. And foot pain appears to be driven by three key factors: an aging population; both unhealthy lifestyles (e.g., poor diet resulting in being overweight or contributing to diabetes) and healthy lifestyles (e.g., a lot of running/ walking); and shoe selection.
"There is an opportunity to better meet the needs of the 'pain' segment with conditions such as gout, turf toe and shin splints by becoming more prevalent," Leonard says.
Meanwhile, the "beauty/appearance" side could benefit from men's increasing interest in this segment, he says.
In any case, retailers would do well to remain aware of the different target audiences to whom the foot care category appeals, says Steve Corsun, president of Mount Vernon, N.Y.-based Premier Brands of America Inc.
"Retailers can use this knowledge to position store brand products in several categories within their store, driving consumer awareness," he adds. "Trends we're seeing in foot care today include more [comfortable], lightweight and ailment-specific items. Memory foam products are particularly popular and being used in a large variety of products."
Retailers should keep in mind, too, that store brand quality and value must stay constant, and store brand products must be continually refreshed, Corsun notes.
Communicate via packaging
As for foot care packaging, it must clearly communicate usage and benefits and define the quality, Corsun says.
"We are seeing more requests for sustainable packaging that enables retailers to educate consumers at a glance," he adds. "Packaging trends include simple, more stylized and [aesthetically] appealing" offerings.
Private label packaging designs typically feature colors similar to the leading national brand, Singer says.
But packaging must also communicate unique points of product differentiation, Leonard emphasizes.
Retailers offering store brand foot care products often try to match the packaging size of the national brand or offer a bit larger size at a less-expensive price. However, smaller private label sizes help keep pricing down, he adds.
"The economy is not that great; people don't have a lot of spare money," Singer laments. "They're not going to spend $10.99 for a larger tube of foot ointment when they can spend $2.99 on a smaller tube that will get them through to the next purchase."
Simplify the experience
When merchandising store brand foot care products, Leonard recommends that retailers simplify the purchase process for consumers by grouping similar products together and adding additional items nearby that "make sense" for the category as a way of creating a foot care product destination. Additionally, retailers could maximize private label foot care sales by reducing product duplication. This effort would create shelf space for the retailer to offer innovative items that could drive incremental sales.
Using a display, end cap or just 8 feet of an aisle to create a foot care section could make a huge difference for the customer, Singer says.
And the more marketing materials retailers can supply to customers while they are in the store, the better sales will be, he says. Retailers could offer digital incentives such as money-off coupons, rebate offers, two-fors, etc., for store brand foot care products online, too
Do offer store brand products in the most common foot care categories.
Don't overlook product innovation opportunities.
Do offer foot care products in smaller sizes at more affordable prices.
Don't offer a sea of duplicate items.