Private brands take center stage
Get great content like this right in your inbox.
Subscribe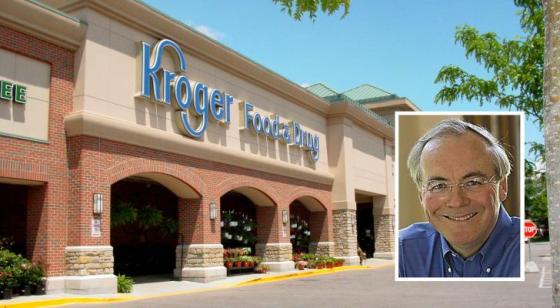 This wouldn't have happened 10 years ago. Or even five years ago.
But here's what happened this year at "NRF 2019: Retail's Big Show" in New York this week. On Sunday, during the show's keynote event, the CEO of one of the nation's top grocery chains was talking up private brands in a big way.
Rodney McMullen, chairman and CEO of The Kroger Co., was interviewed by Sara Eisen, anchor of CNBC's "Squawk on the Street" and "Closing Bell," as part of a presentation called, "Restocking the Future: Kroger's Insatiable Appetite to Play and Win the Long Game." During the presentation, McMullen touted Kroger's Our Brands, the retailer's line of store brands, which are pushing 30 percent of the Cincinnati-based grocer's dollar and unit sales. McMullen noted that Kroger's Our Brands is one of the most profitable parts of its business.
McMullen specifically noted that Kroger's Simple Truth line of organic and natural products, which debuted in September 2012, is now the largest organic and natural brand in the country with more than $2 billion in sales. That's largest brand, not just private brand.
McMullen also mentioned that Kroger is taking Simple Truth to different places to increase sales, including China and Walgreens. Kroger is now selling the line's products in China on an e-commerce site owned by Alibaba Group Holding Ltd. Kroger opened an online storefront on Alibaba's Tmall global site, a platform for international brands, which is China's largest business-to-consumer marketplace for China's consumers.
Kroger and Deerfield, Ill.-based Walgreens also introduced an exploratory pilot where customers can order Kroger grocery items online and pick up orders at participating Walgreens locations. Those items also include Simple Truth.
So you can see why McMullen was talking up Kroger's private brands at the National Retail Federation event. In essence, with Kroger taking Simple Truth to different places to sell the products, Simple Truth has become a brand in its own right.
Like I said, this wouldn't have happened 10 years ago or even five years ago at a big grocery event like "NRF 2019: Retail's Big Show." It shows how far those mystery products packaged in black and white packaging have come.