Private brands and doppelgangers
Get great content like this right in your inbox.
Subscribe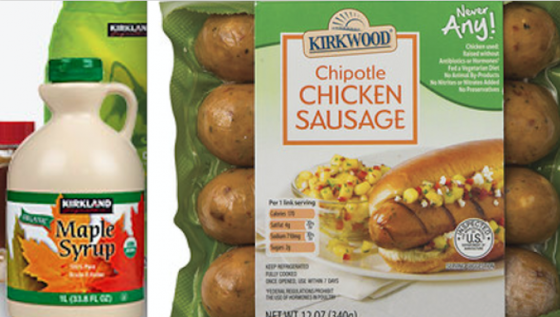 Preferred Selection and Private Selection. What's the difference in names? Not much if you ask The Kroger Co., which owns Private Selection, the retailer's longstanding and successful store brand line. But if you ask German retailer Lidl, which owns Preferred Selection, a new private brand it debuted at its recent first U.S. store openings on the East Coast, there's a big difference in names.
If you ask a federal judge whether he believes there's a difference in the names — and Kroger did just that — he will tell you that "private" and "preferred" have different definitions and therefore there is a difference in names.
And so goes Cincinnati-based Kroger's lawsuit against Arlington, Va.-based Lidl.
In July, Kroger filed the suit against Lidl, claiming the retailer was infringing on its Private Selection brand with its Preferred Selection brand and causing confusion among customers. Kroger asked the federal court for an injunction to force Lidl to stop selling its Preferred Selection line products immediately, but the judged ruled otherwise. Meanwhile, the case will go to a bench trial on Jan. 11.
Of course, Preferred Selection and Private Selection aren't the only doppelgangers when it comes to private brands. Consider Kroger's Simple Truth and Aldi's SimplyNature and Ahold Delhaize's Nature's Promise. If you're not in the private brand industry, you might get confused about what retailer is offering what.
My favorite doppelganger when it comes to private brands is Aldi's Kirkwood brand and Costco Wholesale's Kirkland Signature brand. I actually read a response to a person's blog on shopping tips mentioning that the "Kirkwood brand Aldi sells is also sold at Costco."
I'm not taking sides here, but considering that a federal judge already ruled once in favor of Lidl in Kroger's lawsuit against the retailer, I have a feeling that the same will happen come Jan. 11, especially if the judge considers the similarities between other retailers' private brand names.
If anything, Kroger's lawsuit against Lidl has made for great theater in the ever-competitive grocery industry, specifically private brands. The lawsuit was reported throughout the mainstream media, including USA Today.
I recently conferred with brand expert, Todd Maute, who said the lawsuit, despite the two retailers throwing Rocky Balboa-like haymakers at each other, is actually a good sign for the private brands industry. Maute, a partner at New York-based brand agency CBX, says the lawsuit reminds him of years ago when the owners of top consumer product brands always went after what they saw as trademark infringement on the part of private brand emulators. But Maute says this lawsuit is different because one of the top owners and creators of private brands is taking a fellow private brands competitor to court.
"Here we have one major grocer suing another over private label trademarks," Maute says. "I see it as an indication of how far private label has come, at least with respect to those retailers that truly understand its power and potential."
No doubt that Kroger, which is heralded for its private brands, and Lidl, which features 90 percent of private brands in its assortment, understand the power and potential of store brands. That's why both retailers will be around for years to come.
But this really all comes down to individual promotion and marketing, doesn't it?
The best retailers of private brands will find a way to make their store brands stand out — exclusivity anyone? — despite a possible resemblance in names.
This column appears in the August issue of Store Brands.