Now is the time to recognize industry's movers and shakers
Get great content like this right in your inbox.
Subscribe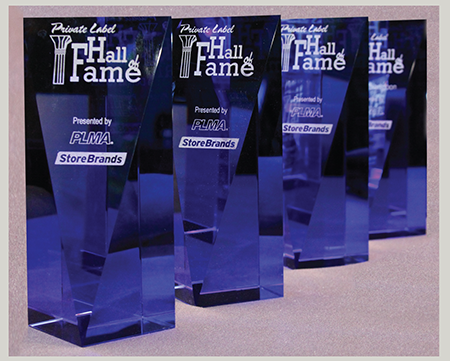 Last week I visited The Kroger Co. at its headquarters in Cincinnati to interview Gil Phipps, Kroger's vice president of corporate brands, as well as other members on Kroger's store brand staff. Phipps and I spoke about the massive transformation that private brands have made over the years, thanks to Kroger and other retailers.
It got me thinking about the Private Label Hall of Fame. Surely, some of today's big industry names, Phipps included, will be on the hall of fame ballot in years to come.
But now is the time to honor the forward-thinking people who put Phipps and others in a position to do the things they are doing with private brands. The Private Label Manufacturers Association (PLMA) is now seeking nominations for the 2018 Private Label Hall of Fame. The deadline for nominations is Friday, Jan. 26. Nominations can be made at Private Label Hall of Fame.
Nominees can be retailers, manufacturers, brokers or anyone else who has made a significant contribution to the growth and development of store brands.
Since its inauguration in 2006, the Private Label Hall of Fame program has recognized more than 50 individuals for their outstanding efforts in driving innovation and growth in the store brand industry across North America. The program is a partnership between the PLMA and Store Brands.
I'm asking all industry people to please take the time to nominate the movers and shakers of this industry who have taken private brands to their current level of achievement. It's time to recognize the best of the best.
Again, nominations can be made at Private Label Hall of Fame.