Lidl's traffic drops; analyst cites 'concern'
Get great content like this right in your inbox.
Subscribe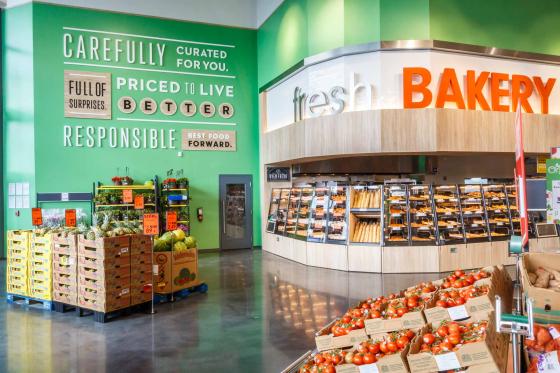 Some said Lidl was "can't miss" and "a sure thing." Although laudatory, that's a tough label to lay on a grocery retailer coming to a new country for the first time.
The Germany-based retailer, which arrived on U.S. soil in June with several store openings on the East Coast (and in some very competitive grocery territory at that), has opened 37 stores to date. Lidl was a media darling of sorts, gaining coverage throughout the national mainstream media and in the trade press, including Store Brands, which featured a cover story on the retailer. Lidl was touted for its private brands and low prices. Two words often used to describe the retailer only just a few months ago were "game changer."
This week, however, the Wall Street Journal (WSJ), citing data from digital advertiser and data analyst inMarket, reported that Lidl has sprung a leak. According to inMarket, as reported in the WSJ, Lidl was drawing 11 percent of consumer visits to traditional grocers in nine markets in Virginia, North Carolina and South Carolina. By August, Lidl's share of that traffic fell below 8 percent.
"With the quick falloff, I'd be concerned if I was them," Cameron Peebles, chief marketing officer at inMarket, told the WSJ.
I toured a Lidl in July in Richmond, Va., on the first day the store opened. About 400 people were lined up outside that Lidl to be the first ones in when the store opened at 8 a.m. I was very impressed with Lidl for what it is — a deep-discount retailer with a limited assortment dominated by private brands.
I figure most consumers are like me — the Joe and Jane Schmoes of the world. We're all looking for good value, as in good products at good prices. From what I sampled at Lidl, the products and prices were favorable. I'm thinking that most Joe and Jane Schmoes feel the same.
The "oldest" Lidl store in the U.S. has been open about four months. Lidl is a baby. Heck, most people probably still don't know how to pronounce the retailer's name — it's "Leedle" not "Liddle."
On paper, Lidl has many things going for it, including its 90 percent assortment of private brands, and the prices and quality of the products that make up those brands.
Sure, Lidl might have to make some adjustments to its product offerings. But isn't that expected, considering that Lidl is the new kid on the block?
It's a little early to judge Lidl or to insinuate that the retailer is falling short of expectations.
Yes, the clock is running, but there's plenty of time left.