10/23/2018
Kroger shares top food trends for 2019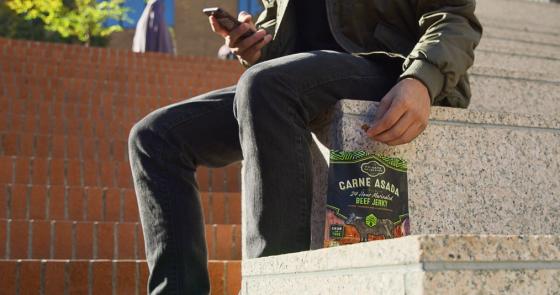 Regional flavors are just one of the food trends The Kroger Co. said will be reflected by its private brand offerings, known as Our Brands, in 2019.
In a press release, the Cincinnati-based retailer said the trends, devised by its Our Brands new product developers, chefs and innovators, will permeate Simple Truth, Kroger's natural, organic and free-from brand; Kroger, its national brand equivalent line; and Private Selections, its premium line.
Here are the retailer's top five trends:
Regional flavors ― Consumers will see more products influenced by local, regional and global tastes from regions across the country, according to Kroger. Some of Kroger's products reflecting regional flavors include its Private Selection BBQ sauces inspired by the Carolinas, Texas, Memphis and Kansas City; Kroger Nashville Hot Chicken Chips potato chips; and Private Selection Pimento Cheese & Harissa Kettle Chips.
2.    Plant-based foods ― Consumers are finding it is easier to incorporate more plant-based fare into their diets as a meal, a Meatless Monday, Flexitarian Friday or every day of the week, Kroger noted. Some of Kroger's products in the line with this trend include Simple Truth Coconutmilk; Simple Truth Powdered Coconutmilk Creamer; Simple Truth Meatless Patties; and Simple Truth Tofu.
3.  Different eating styles ― More consumers are purchasing better-for-you products and subscribing to eating styles from vegetarian to flexitarian to ketogenic and paleolithic. Kroger said it is responding by offering and developing new products for customers practicing such lifestyles. Some of those products include Simple Truth Frozen Quinoa and Red Pepper Omelet Bites; Simple Truth Grain Free Original Paleo Friendly Granola; and Private Selection Avocado Oil.
4.    Gut-healthy foods ― Consumers are seeking foods that support a healthy gut, self-care and healthy immune systems. Kroger said it will include a growing number of products rich in probiotics (good bacteria) and flavor. Those products include Simple Truth Organic Kombucha (Blueberry Ginger; Raspberry Hibiscus; Blueberry Grape; and Strawberry Lemonade); Simple Truth Organic Apple Cider Vinegar; and Kroger Probiotic Low-Fat Milk.
5.    Low sugar, natural sweeteners ― Many consumers are motivated to reduce or eliminate sugar and/or consume alternate natural sweeteners like honey and agave. Kroger said it will continue to add solutions and foods to help consumers find products rich in nutrition and flavor while "lean" on sugar, such as Kroger's Simple Truth Organic Blue Agave Light Golden Syrup; Simple Truth Orange Blossom Honey; and Kroger Fizz & Co. Seltzers.
To view a video of Kroger's 2019 trends, click here.