Kroger partners with University of Cincinnati on innovation lab
Get great content like this right in your inbox.
Subscribe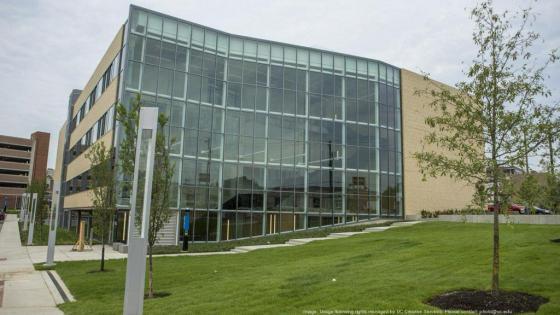 Cincinnati-based The Kroger Co. says it has signed an agreement with the University of Cincinnati (UC) to operate an innovation lab within the school's 1819 Innovation Hub.
The 2,500-square-foot Innovation Hub was recently opened as a destination for "thinking, making, doing, discovery and delivery," according to a press release. The lab includes a 12,000-square-foot makerspace and micro-factory, classrooms and multipurpose rooms. Kroger will have a 2,500-square-foot laboratory that will be located on the third floor of the four-story building.
Kroger will staff the 1819 Innovation Hub with resources, including R&D engineers and software developers, alongside UC faculty, the press release added. The partnership will also feature a student co-op and internship program. Construction is underway on the site, and the retailer's space is expected to be complete in October, the press release said.
"Kroger's new partnership with the University of Cincinnati is one more way we are investing to create the now and future of retail," said Chris Hjelm, Kroger's executive vice president and chief information officer. "This innovative collaboration is driven by Restock Kroger and provides the Kroger Technology team another creative space to partner and develop solutions to redefine the grocery customer experience."
Helm continued, "The 1819 Innovation Hub is a co-working community where we will build and discover the next generation of technology and talent. Our vision is to create a talent pipeline that supports our business and positions the region as a place for digital and technology students and professionals."
Earlier this summer, Kroger announced its new digital headquarters in downtown Cincinnati, with plans to increase its current digital team of 500 associates to 1,000 by 2020.