It's a wonderful industry
Get great content like this right in your inbox.
Subscribe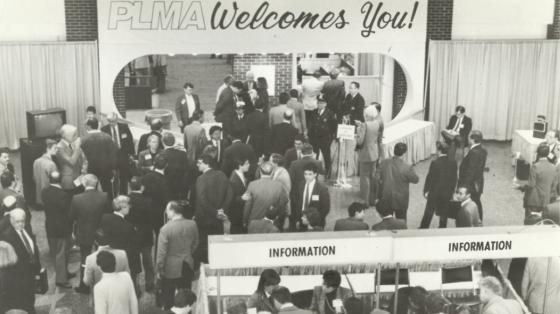 If you are bullish on the store brands industry, you are in the majority. Private brands are thriving in consumer packaged goods.
More grocery retailers are stocking more store brands on more shelves in more stores and there is room to grow, according to a recent report from market researcher Nielsen.
"The growth trends we see are not cyclical," Garett Chau, Nielsen's senior vice president of professional services, said recently. "They are real and will continue."
While the current market share of private brands is only about 15 percent across total U.S. retail stores, Chau expects that number to soar.
"Within the next decade, we will see private brands market share grow to 25 to 30 percent in the U.S.," he added.
Even everybody's favorite billionaire, Warren Buffett, is upbeat on store brands. "Private label is getting stronger," Buffett, the chairman and CEO of Berkshire Hathaway, recently said in an interview with CNBC. "It's going to keep getting bigger."
Which brings us to the Private Label Manufacturers Association (PLMA), which celebrates 40 years of existence in 2019. The PLMA, which began in 1979, has been the captain of the ship that is store brands, and has helped to steer the industry through good times and bad. The PLMA has overseen the creation, cultivation and expansion of the Private Label Trade Show. 
So as we laud the growth of store brands, we wonder what the industry would be like without the PLMA. And with all due respect to the many retailers that have helped make store brands great, we ask: Where would the store brands industry be without the PLMA?
The question evokes the plot of the story told in Frank Capra's magical 1946 film, "It's a Wonderful Life." In the film, we are left to witness a world without the troubled but honorable George Bailey, who tells his guardian angel Clarence that he wishes he had never been born. So Clarence uses his heavenly connections to show Bailey what life would be like in the fictional town of Bedford Falls, where Bailey lived and work, if he had never existed. As fans of the movie know, a Bedford Falls without the benevolent Bailey was a much less desirable place than a Bedford Falls with Bailey, whose positive impact resonated throughout the community and its people.
So what if the PLMA had never been born? Where would the store brands industry be? Like a Bedford Falls without Bailey, some of the private label industry's top icons say the industry wouldn't be the same without the PLMA.
"The PLMA has done wonders for the store brand industry in the U.S.," says Nick Hahn, the former director of corporate brands for The Kroger Co., who spearheaded the success of one of the grocery industry's top private brands programs in the country. "The PLMA gave both suppliers and retailers a voice that they never had."
Bob Anderson, who began Walmart's Great Value private brand in 1992 and managed the retailer's Sam's Choice brand, says the PLMA was instrumental in bringing retailers and suppliers together to create quality private brands.
"For 40 years, the PLMA has been the marketplace for growth and collaboration for manufacturers and retailers," he adds. "One only needs to look at the advancement of private label products in areas of quality, innovation and packaging to see this."
Tom Ewing, director of retail channel businesses for T. Marzetti Co., which provides salad dressings, dips and other products for private brands, says the PLMA helped the store brands industry upgrade its image at a time when it needed to be upgraded.
"The PLMA has fostered the improvement of quality, and it has fostered the development of premium private label products," Ewing says.
Humble beginnings
In 1979, America was plunged into recession. There was double-digit inflation and interest rates soared to 20 percent. Consumer confidence was in the pits.
But that didn't stop a group of about 50 industry suppliers from meeting in New York to set the stages for forming an association for private label products. And in 1980, that group staged its first Private Label Trade Show in the basement of the Ramada Inn near O'Hare Airport in Chicago.
Marvin Benjoya, who spent his career in the private label industry in the non-foods sector, recalls the PLMA's humble beginnings. He was one of the PLMA's early supporters who felt an association and an annual trade show could help advance the industry.
"The first show featured about 40 vendors, who displayed 40 small tables," Benjoya says. "Most of the vendors sold health and beauty aid products."
But the vendors were more interested in educating retailer attendees, not selling their products, says Benjoya, who retired in 2003 as vice president of the Perrigo Co., which provides over-the-counter pharmaceutical private label products.
"We weren't competing with our products as much as we were trying to sell a concept to the majority of the retail trade," Benjoya says of the vendors. "It was not an accepted premise that private label was an inherent part of merchandising that was necessary."
The association struggled early on, as did its trade shows.
"You had enormous resistance from people in the food industry because they [belonged] to other associations and didn't think they needed another trade show," Benjoya says.
But PLMA's members, which had grown to about 200 in 1980, kept knocking on the door and reiterating the message to retailers that store brands could offer them quality products to increase their profit margins.
Benjoya and other PLMA members also realized they needed help. They were busy in their regular jobs and needed a full-time employee to operate the association daily.
They needed someone they could count on to lead them.
A pivotal hire
In 1981, the PLMA hired Brian Sharoff to lead the association as its president. Sharoff had been leading a trade association in New York that represented retail department stores such as Macy's.
Benjoya says Sharoff's hiring led directly to the association's success.
"I don't think anybody you talk to who was part of the association and the board of directors during those early years would say anything different," Benjoya adds. "Brian created an avenue of constant communication and interaction."
In two years, Sharoff will celebrate his own 40 years with the PLMA. Under his leadership, the PLMA has grown from 200 member companies to about 4,200 member companies.
Benjoya says Sharoff is an accomplished leader, with a natural ability to organize and manage people and concepts. He calls Sharoff a "straight shooter who gets things done."
"Brian is 100 percent responsible for what has happened with the growth of PLMA," Benjoya says.
Sharoff oversaw tremendous expansion of the association and the Private Label Show throughout the 1980s when the industry began to gain some clout. In 1988, the Private Label Trade Show featured 1,000 booths, an increase of 2,400 percent from 1980.
"Somewhere in the late 1980s is when we actually started selling and competing for business — and were able to stop selling the concept of private label because by then it was acceptable," Benjoya says. "Retailers understood and wanted private-branded programs."
Kroger's Hahn began attending the Private Label Trade Show annually in the late 1980s after being put in charge of Kroger's procurement department. He credits the show for helping Kroger's procurement team work successfully with hundreds of suppliers.
"We developed some great working relationships with suppliers that enabled us to develop new products," he says. "Every year I went to the show, I always found a new product or a new supplier."
Anderson also made key connections with suppliers at the show. Without it, he says Walmart's Great Value brand might not have become one of the nation's most popular store brands. Anderson recalls on many occasions getting together with suppliers over coffee, sharing a few laughs and getting down to business about how to make Walmart's store brands the best they could be.
"The suppliers that brought into our program kind of became our own manufacturers," Anderson says.
Hahn and Anderson, who both retired in 2007, watched the show change dramatically in the late 1990s and the following decade. The show focused heavily on offering retailers the chance to gain national brand equivalent products in the 1980s, which are still important, Hahn says. But in the mid-2000s, more suppliers began offering innovative products to help retailers differentiate with their own brands.
"Now the emphasis is on unique and different," Hahn says. "When a retailer goes to a supplier, the retailer doesn't ask for something that resembles Cheerios."
Going strong
Even though he retired 15 years ago, Benjoya is still involved with the PLMA and still attends the annual trade show. He is astonished at what the show, which attracted 2,770 exhibit booths with 1,440 exhibiting companies last November, has become.
"You walk around with your mouth open," he says. 
Benjoya, who was chairman of the PLMA in 1989, is proud to have been part of what the industry has become under PLMA.
"I don't think you could ever conceive today's private label marketplace 40 years ago," Benjoya says. "There was no way to conceptually understand what was going to happen. But for private label to be as broadly accepted as it has been and for it to be an integral part of every retailer's marketing plan … you can't be in the business without store brands because they are such a huge part of your bottom line."
When Ewing attended his first Private Label Trade Show in 1986, he noticed an industry that "was in its infancy." Today, Ewing is "amazed" at what the show has become.
"The booths are much larger and more sophisticated," he says. "And there are also the international pavilions. The show is pushing all four walls, no doubt about it."
The show has been held at the Donald E. Stephens Convention Center, formerly the Rosemont Convention Center, for more than 35 years. Because of its growth, the show is running out of room.
"It just keeps taking up more and more space," Hahn says.
But the more space it takes up, the more ideas are generated for private brands. Hahn, who is also still involved with the PLMA and still attends the trade show, is wowed at the products and product lines born out of the show, including the natural and organic store brands developed by many retailers.
"What they are doing today is better than anything anybody has done before," Hahn says of suppliers and retailers. "They are taking private label to a new level."
With 40 years in the books, Anderson says the key to success for the next 40 years is relatively the same.
"My hope is that manufacturers and retailers can continue this climb by working together and learning," he adds.
Lord knows where the store brands industry will be in 40 years, let alone five years. But without the PLMA, it's evident the industry wouldn't be where it is today.
Editor's note: The PLMA is holding its PLMA Annual Meeting and Leadership Conference at Pebble Beach Resorts in Pebble Beach, Calif., in part to celebrate its 40th anniversary. The conference begins Friday.
Aylward is editor-in-chief of Store Brands
By Lawrence Aylward