How to make category distinct
Get great content like this right in your inbox.
Subscribe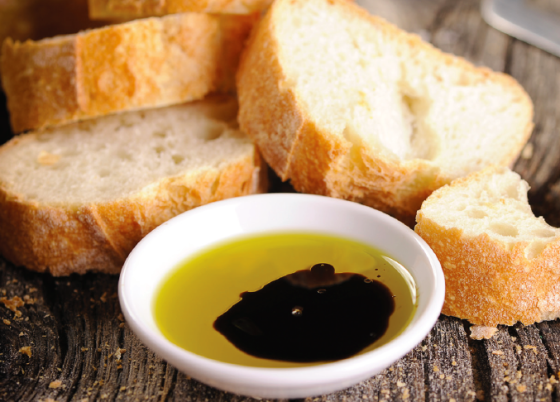 There are many, many good things about olive oil — enough to comprise a substantial list. According to Healthline.com, a consumer health information website, olive oil is:
• rich in healthy monounsaturated fats;
• contains large amounts of antioxidants;
• has strong anti-inflammatory properties;
• may help prevent strokes;
• is protective against heart disease;
• is not associated with weight gain and obesity;
• may fight Alzheimer's Disease; 
• is not associated with weight gain and obesity;
• may reduce type 2 diabetes risk;
• may have anti-cancer properties; and
• has antibacterial properties.
So the question is whether retailers are pushing these fine attributes to distinguish their store brand olive oil. If they aren't, they should be through callouts and other merchandising strategies.
That said, retailers are doing something right with olive oil, considering the latest sales numbers from market researcher Information Resources Inc. (IRI). According to IRI, sales of private branded olive oil increased 5.5 percent to $385.8 million for the 52 weeks ending Nov. 4, 2018, compared to the previous 52 weeks. Sales of private brands now occupy 31.5 percent of the category.
Overall, olive oil sales increased 2.3 percent for the category during the period, thanks in large part to private brands. Sales of national brand olive oil increased only .8 percent during the period.
While olive oil sales are up for store brands, Mark Coleman, the senior vice president of retail for Ayer, Mass.-based Catania Oils, which manufactures olive oil for private branding, believes they can grow even more with a little innovation.
"The keys to growth in the olive oil category are offering products that are different in a category that has been relatively flat in terms of innovation over the past few years," Coleman says. "As retail buyers look to drive down the cost of goods to fight their competition, they should also be looking for the differentiators in the category that can make a difference in product quality."
Coleman points out that consumers have become more educated in the category and are looking for better-tasting and healthier oil products.
"Olive oil is the opposite of wine in that it doesn't age well; in fact, the oil's flavor profile will flatten out in as little as four or five months after pressing," Coleman says.
To combat this, Catania Oils offers a bag-in-box olive oil product for private brands that shields the oil from the light and the air — the two biggest detractors from oil quality, according to Coleman.
Retailers are doing a good job of merchandising olive oil overall, Coleman says, but there is room for improvement. "Olive oil should be merchandised in the produce department as well as at any baking displays, even at regular price," he adds.
Vinegar and differentiation
Sales of vinegar, including private brands and national brands, were down 2.9 percent for the 52 weeks ending Nov. 4, 2018, from the previous period, according to IRI. But private brands decreased only 1.7 percent compared to 4.2 percent for national brands. But premiumization in the category, with retailers offering higher-quality items at a higher price point to differentiate, is good news for private brands, says Thomas McHenry, sales and marketing manager for Clifton, N.J.-based Modena Fine Foods, which manufactures vinegar for store brands.
"There are a lot of retailers in the U.S. that are leveraging the category to differentiate," McHenry adds.
In the past year there has been a shift in the vinegar category, caused by flattening sales of apple cider vinegar on the heels of three previous years of triple-digit growth, McHenry notes.
"We are seeing the organic proposition grow within the category, as more retailers offer their shoppers an additional option from their conventional items," he adds. "We are also beginning to see a new subcategory emerge of drinking vinegars which continues to grow in distribution."
McHenry notes three other factors influencing product development, including "company identity."
"Retailers are proud to put their name and brand on a product so the label design, use of color, romance copy and messaging explaining the product to the end user is key," he adds.
Sustainability is also a growing factor. "Potential customers are more and more concerned about their environment and the damage to it caused by industrial production," McHenry says. "Can the packaging and label material be recycled? Is the product being manufactured in a green facility?"
Cost is another factor. "What is the price potential customers are prepared to pay for the finished product?" McHenry asks.
"Customer requirements," which McHenry says entails the use of focus groups to learn what potential customers are looking for, also influence product development.
From a merchandising perspective, McHenry explains that retailers are utilizing creative cross-merchandising solutions on the perimeter of the store to drive bigger baskets and expand usage occasions. For example, retailers are cross merchandising Balsamic vinegar and glaze in the prepared food section and utilizing smaller-size bottles to pair with deli sandwiches and salads.
Vinegar is a mature category, and it's always a challenge to grow it, McHenry says.
"But we anticipate solid growth this year with the continued focus on organic items as well as the emergence of drinking vinegars, which should see some distribution growth in the coming year," he adds.
Aylward, editor-in-chief of Store Brands, can be reached at [email protected]