How to build and sustain your store brands programs in the face of change
Get great content like this right in your inbox.
Subscribe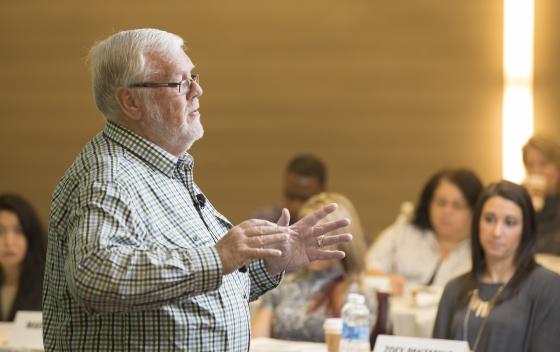 Tom Stephens, an expert in private brands and the founder of Brand Strategy Consultants, recently authored a white paper titled "Build and Sustain Your Private Brands with a Greater Level of Success in the Face of Rapid Change." Stephens, who is also a member of the Private Label Hall of Fame, recently discussed the white paper in a series of podcasts with Store Brands' Editor-in-Chief Lawrence Aylward. The white paper contains 12 critical success factors that retailers need to embrace for their private brands programs.
In this first of four podcasts, Stephens, who developed and brought Canadian retailer Loblaws' lauded President's Choice private brand to the United States in the early 1990s, discusses the first three critical success factors listed in the white paper. They are:
• The importance of retailers to develop a private brand portfolio across all departments.
• The need to maintain a package design for private brands that adheres to a strict but understandable series of protocols that embrace all aspects of package communication.
• The need to build a product development strategy that embeds quality across tiers and sub-departments and executes the strategy in store and online.
Stephens will address the other critical success factors in the next three podcasts, the second of which will appear in Store Brands Today on May 6.
Click here to listen to the podcast: