03/13/2019
Going global with flavor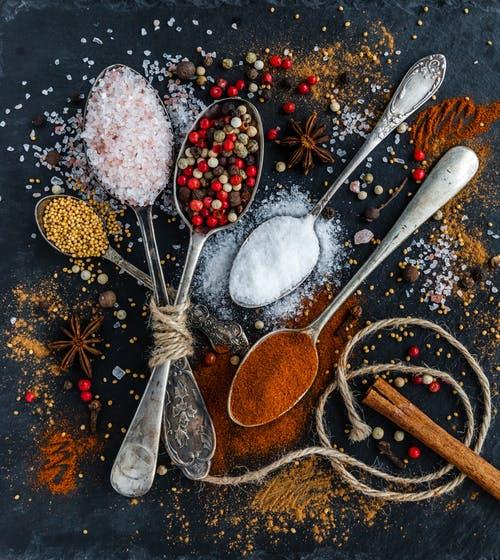 There's no denying it: You are what you eat. We accept that the quality and quantity of the food we eat has a huge impact on our overall health and wellness. But why is eating right so hard to do? Many new diet and food trends such as Whole 30 and Paleo claim to make healthy eating easier to navigate by simplifying food choices. But inevitably, boredom sets in. It always does.
Our palates regularly crave new or different flavors and taste combinations. That's why we don't eat the same exact food all day every day. Enter spices and seasonings. The sight, taste and smells that they bring to a dish whet our appetites but can be good for us too. Savvy store brand retailers know that investing in own brand spices and seasonings is the ticket to keeping consumers engaged and can benefit other categories as well.
Spicy trends
Even the most reluctant travelers can feel as if they took a quick trip around the world when perusing the supermarket. Perhaps nowhere is that more evident than the spices and seasonings section. Today's consumers are indicating that they are ready to explore global flavors too.
"Consumers are wanting to experience a variety of cuisines and cultural foods as they have more exposure to recipes online," says Amy Jungk, executive vice president of corporate strategy for Old World Spices & Seasonings in Overland Park, Kan. She notes that Asian-inspired flavors, in particular, are finding their way into home kitchen repertoires. 
Using a play on the Japanese word "umami," which means pleasant savory taste, Trader Joe's Mushroom & Company Multipurpose Umami Seasoning Blend offers an earthy mushroom flavor. It uses porcini and white button mushrooms to enhance the kosher salt base. Other ingredients include onion, mustard seed, red and black pepper, and thyme.
Some spices are finding new applications outside the typical recipes.
"Chili peppers from around the world are being used as new ways to flavor more traditional dishes," Jungk adds. "Smoked sea salts are being substituted for seasoning blends laden with [monosodium glutamate] MSG, fillers and artificial ingredients."
Brett Cramer, co-founder of The Spice Lab in Pompano Beach, Fla., notes that demand for "superfoods" is shaping spices and seasonings as well. These foods are nutrient dense and contain high levels of antioxidants and vitamins.
"Herb and spice blends made with rosemary, thyme, oregano, ginger, turmeric, cinnamon and many others — all are rich in compounds that are beneficial to one's health, as well as being delicious," he explains.
At Austin, Texas-based Whole Foods Market, the spice section features organic spice and seasoning blends from different ethnic regions, some a little more familiar than others, such as chimichurri and vindaloo curry. Other blends are a bit more exotic and need a little detail and explanation like berbere. Ethiopia's hot-sweet blend brings warm citrus notes to beef stews, lentils and roasted vegetables.
A growing interest in Middle Eastern cuisine is bringing spices such as sumac, cardamom and saffron to the forefront.
Savoring opportunities
With so many different options, no one spice and seasoning strategy will work for every retailer. The best store brand opportunities in spices and seasonings can be found in creating seasoning blends that cater to customer preferences.
"Regional and ethnic tastes vary so store brands should capitalize on this and create custom seasonings for their market," Cramer explains. "The Spice Lab specializes in small batch private label and custom blending to make this a viable option [for] more retailers."
Private brand retailers should also consider eating occasions that their consumers regularly enjoy when formulating their blends.
"With the rising interest in healthy eating and barbecue as a backyard hobby," explains Jungk, "seasoning blends with a healthy protein focus are a strong opportunity."
The many varieties of organic and non-GMO blends remain more expensive but should keep their shelf space as consumers become more educated on how diet effects health.
"Many of the larger chains will offer a premium organic line of seasonings side-by-side with a lower cost traditional lineup," she says. When considering methods for merchandising and promoting store brand spices and seasonings, you really are talking about the entire store brand program. There is no shortage of opportunities to cross-promote over multiple different categories.
"In-store sampling is always effective," Cramer says, "so pairing a seasoning blend with a meat or seafood special of the week and sampling will impact both categories."
In the produce section, retailers could consider displaying seasoning with the produce like taco seasoning with fresh tomatoes, onions and avocados, he adds.
"Secondary displays in the produce and meat departments are the perfect placement for private label seasonings to be showcased," Jungk says. "Consumers who are eating healthy shop the perimeter of the store, so pairing a private label seasoning with fresh foods is more convenient."
Placing spices and seasonings in and around the food they serve to enhance is necessary. It's the surefire way to make the food/spice connection for shoppers. But the overall design of the product plays a big role too.
"Well-designed labels and packaging where the consumer can view the seasoning blend is always important," Cramer explains. "Store brands do not need to look like 'store brands'."
Changing times
New diet plans and trends seem to pop up all the time. But one thing does not seem to change, and that's the hectic pace of today's lifestyle. Finding the time to shop, prepare and cook these healthy meals is so challenging. New services offer convenience while making it easier to try new flavors too.
"The growing popularity of convenience cooking through subscription services such as Blue Apron has increased interest in pre-portioned seasoning packets," Jungk says. "Rather than trusting their own judgment on how much to add, perfect-portioned seasonings for one to two servings are in demand."
Speaking of convenience cooking, new cooking tools and methods like air fryers and Instant Pots strive to get consumers to enjoy cooking at home.
"[The] focus on healthy protein-based dishes will require a wide variety of compatible seasoning options," Jungk predicts. "Store brands will have to do more than mirror the top national brands by offering the innovation large brands can't."
Looking ahead, spices and seasonings are a growth area for store brands.
"We are becoming a nation of foodies with a global palate," Cramer says, "and spices and seasonings are an easy way to create unique dishes and explore cuisines around the world."
Nevtic is a contributing editor to Store Brands.