Giant Eagle spreading its wings with its private brands
Get great content like this right in your inbox.
Subscribe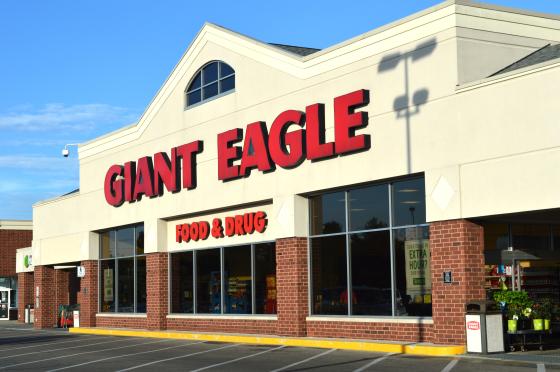 Giant Eagle's Brooke Hodierne threw down the gauntlet against national brands during her presentation at the Efficient Collaborative Retail Marketing's (ECRM) second-annual Store Brands Leadership Summit held April 8 at Bally's Las Vegas Hotel & Casino.
"We have to get ahead of national brands; their innovation is lacking at best," said Hodierne, vice president of own brands for Pittsburgh-based Giant Eagle. She was speaking to a group of suppliers who attended the Store Brands Leadership Summit as part of ECRM's "Store Brands Health & Beauty Care," "Store Brands Foods: Center Store" and "Store Brands Foods: Perimeter of the Store" Efficient Program Planning Sessions (EPPS) held last week.
Hodierne said she believes the national brand consumer packaged goods (CPGs) companies realize that retailers with private brands are coming after them "at a faster rate than ever before" — and with products that are simply better and offer more value.
"And we're bringing resources that we haven't brought before," she said. "We are really challenging the business."
And that includes Giant Eagle. During her presentation, Hodierne unveiled a totally new approach that the retailer is taking with its private brand program, which includes three tiers: Giant Eagle, the retailer's national brand equivalent line; Nature's Basket, an organic, natural and free-from line; and Market District, a specially curated line of products for food enthusiasts.
"We are thinking about our own brands differently," Hodierne said. "We used to be the me-too [product] and the fast-follower. But we've taken that model and thrown it out the window."
Hodierne said Giant Eagle is now reviewing categories "through the lens of our own brands."
If the category is ice cream, it's no longer about analyzing it to find out where Giant Eagle's store brand products fits in. It's about taking the category and deciding where the national brands fit in around Giant Eagle's private-branded products.
Get this: In time, Hodierne wants to grow Giant Eagle's private label market share to a European-esque 40%.
"It's super inspirational," she said of the goal.
Hodierne pointed out that she and her team members no longer want store brand products that are just better than the national brands — they want store brand products that are better than other retailers' store brands.
"We're setting our targets against our peer retailers' [private-branded] products," she added.
For instance, in the potato chip category, Hodierne said she doesn't care about Lay's products.
"I care about what's happening with [ALDI's] Clancy's [potato chip brand] because they are eating my lunch."
Hodierne said she wants suppliers who operate with the givens, such as offering consistent quality and adhering to strict food safety measures. But she also wants to work with suppliers that have an "entrepreneurial spirit."
"I'm not afraid to take leaps," she noted.
At Giant Eagle, a family-owned company that began in 1931 and now operates 216 supermarkets and 258 convenience outlets, Hodierne said she expects herself and her team members to make mistakes and to learn from them.
"If people on our team have no failures, then we aren't trying hard enough," she said.
Something tells us that Giant Eagle's store brands are about to make some serious headway in the near future.