Don't be basic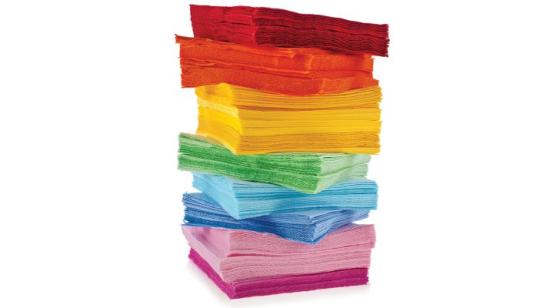 Basic is boring. After a while, consumers get tired of the usual product offerings and start craving more — more variety, innovative features and better quality. For years, overall sales of household paper products have remained flat as an economizing mindset has kept growth in check. Now consumers want their paper products to give them even more bang for the buck with improved functionality and convenience. Retailers would do well to balance value with innovation to maintain their store brand market share across the various paper product subcategories.
On a roll
According to "Household Paper Products — US," a February report from global market researcher Mintel, the paper products category remains value-driven. However, functional products such as paper towels with antibacterial benefits and moist towelettes or wipes with added skincare benefits have piqued consumer interest. The reason is simple: They simplify tasks and eliminate the need for separate product purchases.
While most retailers are still developing functional store brand paper products, many other trends are currently at play.
"Besides a greater reliance on technology to enhance certain household paper attributes, such as through air-dried (TAD) technology to create a softer, more absorbent product," says Steve Saraf, vice president of sales for Edgewood, N.Y.-based U.S. Alliance Paper, "we are seeing an overall trend toward bigger roll and sheet sizes."
This "bigger is better" trend among store brands includes "mega" and "giant" rolls of bath tissue and paper towels, as well as larger club pack sizes, he adds.
Larger rolls are one of the three important trends in paper, states Joanne Shufelt, group vice president of sales and marketing for Clearwater Paper Corp., Spokane, Wash. Increased sales of higher-quality products and the expanding availability of paper products round out the list.
According to Terry Lehmann, CEO of TG Eco Products (DBA True Green Enterprises), Boca Raton, Fla., eco-friendly and sustainable paper products are gaining popularity as well. Sugar cane and bamboo are affordable alternatives to paper made from trees.
Pinpoint the best opportunities
To identify the best store brand opportunities in this category, retailers need only listen to their shoppers.
"Listening and observing is often best done in the store, or through focus groups of current shoppers or shoppers from competing retailers," Shufelt says.
Shopper loyalty cards could also be a solid source of information, and retailers should share that information with their suppliers, says Nadia Durasamy, director of marketing — consumer business USA and Mexico, Kruger Products (USA) Inc., Bentonville, Ark.
"It is extremely important for retailers to share information with suppliers so that suppliers can track performance and make informed product recommendations," she says. "In addition, it's important for retailers to always share their goals and objectives with suppliers for an efficient working relationship."
Market store brands effectively
When marketing store brand paper products, retailers should remind shoppers of the private label's value.
The quality of private label household paper products often equals that of national brand equivalents, making the value proposition to consumers unmistakable, Saraf says. He encourages retailers to employ promotional and merchandising strategies that draw a direct comparison through on-shelf or on-pack tactics, or both.
"A direct comparison most clearly communicates the value of a retailer's store brand paper products," he adds.
Retailers could support their own brands in other ways, too. Tissue three-packs on clip racks at the checkout register is one way to promote outside the aisle, Lehmann says.
"The best way to increase trial is to increase awareness and get store brand products seen in-store," Durasamy says. "Another great way to increase awareness is in the flyer [both online and print]."
Money-back guarantees, online coupons and a consumer-friendly web site with advanced product information features could also work, she suggests.
Seasonal and holiday cross-promotions are another good way for retailers to generate sales through event promotions, Shufelt notes. Some examples she gives are of a summer picnic display with napkins, facial tissues mixed in with a cold medicine display in winter, or a paper towel display with cleaners during the spring cleaning season.
Avoid mistakes
Although their store brands enjoy a healthy market share, retailers have been known to make some common mistakes here.
Refusing to dedicate enough shelf space to own brand products and refusing to support such products in-store with displays are the biggest mistakes a retailer can make, Durasamy says.
But retailers also should limit the number of own-brand products merchandised on shelf.
"There is a tendency to attempt to match every branded SKU with a store brand product, one-for-one," Saraf says.
This practice results in diluted overall category sales and makes it more difficult to achieve the annual volume requirements for store brands. Instead, he suggests concentrating on only the one or two top-selling SKUs in each tier (value, mid and premium/ultra-premium), per product segment.
Retailers should also avoid confusing shoppers at the shelf. This is especially important, because retailers have a very small window of opportunity to influence consumers during the decision-making process.
"When you have three seconds to communicate to a 'willing shopper' — it doesn't leave much time for interpretation," Shufelt says.
She recommends that retailers make it a priority to integrate store brands on the shelf next to the appropriate national brand, at the right price/value, while presenting the product's quality.
A convenient future
Looking ahead, store brand paper products are perfectly poised to see gains even in the face of a brand-loyal shopper base.
"Private label will continue to gain as products and packaging deliver on convenience such as strong, multi-use paper towels," Safaf says, "on value as seen in bulk pack sizes and TAD premium products, and on sustainability through recycled fiber and certified virgin fiber."
Retailers could find that convenience soon will mean more than just quality or package sizes. To succeed, retailers might need to offer shoppers a multi-dimensional delivery method of private brand products, including paper goods, Shufelt says.
"The convenience path for families will continue to evolve and grow," she notes, "from traditional store shopping to online modes with porch delivery, and the click 'n pick up model is seen as gaining in some momentum."
Do offer bigger roll and sheet sizes.
Don't try to match every branded SKU with a store brand option.
Do offer environmentally friendly options.
Don't ignore store brands; promote them with in-store displays!