Dollar General is now 'better for you'
Get great content like this right in your inbox.
Subscribe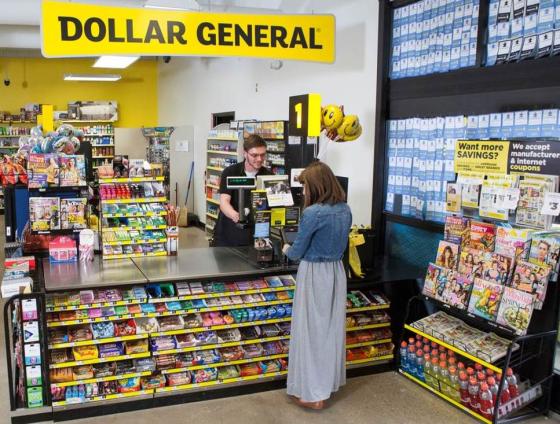 Dollar General is expanding its private brand assortment to offer consumers health food options that won't break the bank, according to a CNN report.
The company recently added around 125 "better for you" items to its shelves in 2,700 stores, according to CNN. The products appear under Dollar General's Good & Smart house brand, and the store also carries Annie's, Back to Nature, Honest, Nature Valley, and Kashi brands.
"Our goal is to build Good & Smart into a unique private brand that becomes a go-to product line for customers," said Jason Reiser, Dollar General's chief merchandising officer.
The company said that by offering produce and meat at stores in rural and urban food deserts can "drive a tremendous amount of traffic." By the end of the year, around 450 stores will have produce sections and refrigerators and 200 more stores will get them next year, according to CNN.
"Our core customer is always a little bit behind the curve," Dollar General Chief Executive Officer Todd Vasos said at a conference earlier this year. " 'Better for you' is starting to emerge as a trend."
Dollar General's move signals the wider consumer shift to healthier foods is beginning to take hold among low-income shoppers, according to the CNN report. The company, which sells most of its items for under $10, serves a wide range of demographics. However, its primary customers are value-conscious and come from low-and-fixed income households.
According to CNN, low-margin consumable goods make up 75 percent of Dollar General sales, and the company has been focusing on its more profitable house brands, such as Good & Smart.
"Low-income communities are frustrated with the distance they need to go to get fresh food," said Elizabeth Racine, a professor of public health at the University of North Carolina Charlotte who has studied dollar stores. "Stores that sell fresh produce and fresh meat operate in higher-income areas."
To read the full CNN article, click here.