Doing more with less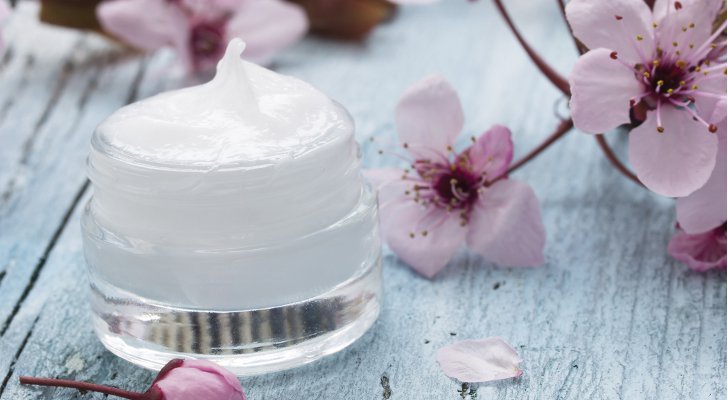 As more consumers seek skincare and cosmetic items that provide multiple benefits, many of them are cutting back on their purchases of higher-margin specialized products, reports Mintel, a global market research firm.
"Although still the largest market segment, facial anti-aging products continue along the five-year trend of declining sales and shrinking market share," Mintel notes in its May "Facial Skincare and Anti-aging — US" report.
Cosmetic items also are evolving with mass facial skincare products — particularly foundations and concealers — becoming more premium with a greater range of formats and benefits, Mintel notes.
Think young
To boost own-brand sales, retailers and suppliers should target younger females, as consumers between 18 and 34 focus heavily on grooming and appearance and are most likely to use a range of products, Mintel notes.
Indeed, millennials already are key consumers of skincare items, with many of them seeking solutions to combat aging and acne, says Emilee Sharp, retail sales director for MTI Health and Beauty Solutions, Hoffman Estates, Ill.
"Millennials are young and want to stay looking young," she notes, adding that many are embracing such multi-function items as sunscreens with anti-aging elements.
Newer sunscreen options are especially set to emerge, as younger shoppers are becoming increasingly aware of the dangers of UV exposure and want greater protection, says Michael Isaacman, co-founder of PHD Skin Care LLC, Stony Brook, N.Y. Formulations already are evolving from the traditional pasty white texture to clearer applications that are nearly invisible to the eye, he notes.
Develop differentiators
Store brands with unique features also are ripe for generating market interest, Isaacman adds, noting that PHD Skin Care is developing products that feature a proprietary 7-inch extendable wand to enable users to spray sunscreen at any angle and cover hard-to-reach spots such as the back and shoulders.
To appeal to the widest range of shoppers, however, retailers should offer both innovative selections and national brand equivalents that sell at a lower price, Sharp states, noting that "both types of items add value."
Indeed, while shoppers are generally price-conscious, many of them also are willing to pay more for performance-driven options, says April Vignone, president, product and packaging development for Verla International Ltd., New Windsor, N.Y.
"Consumers understand that ingredients to prevent signs of aging and loss of collagen, enhance skin radiance [or] increase moisture retention — and that have long-wear properties — are generally sold at a higher [price] than more traditional formulas," she states.
Made for movement
Packaging, including containers that feature messaging that is easy to read and understand, also can play a major role in attracting shopper interest to private brand items.
"A brand may look pretty, but consumers want to know what the product does without it being confusing," Sharp says.
Distinct colors, shapes and materials also will enable packages to stand out while emphasizing the unique product aspects, she adds.
Retailers could call attention to a product's high-end performance with innovative designs in sleek shapes, while natural and organic products will benefit from containers that consist of sustainable materials, Vignone says.
Packaging that is light and compact for on-the-go use will further entice shoppers, says Tiffany Parroto, sales and marketing director for Private Label Skin Inc., St. Petersburg, Fla.
Private Label Skin selections include one- or two-dose packets that are intended to fit easily in purses and that contain elements that typically are available only in jars or via pumps.
"Consumers are busier than ever and are more attracted to products that are effective and convenient for their lifestyles," she states. "This translates to better product adherence with portable options compared to their bottled counterparts."
Portable packages also are typically more eco-friendly and "allow any complex formulation to be protected from general environmental issues and drying out like they might in a jar," Parroto notes.
Make them stand out
To call attention to cutting-edge selections, as well as conventional items, retailers should situate products on shelves at eye level and next to the national brands, Sharp says.
"Private label can create strong customer loyalty and cause shoppers to only visit specific stores," she notes. "But retailers just can't put an item on the shelf or mark it down and expect it to automatically perform."
Retailers could effectively promote skincare and cosmetic options via such vehicles as social media — which is especially useful for reaching millennials — and dedicated pages on company websites, Sharp states.
Other effective merchandising methods include situating products on end caps, conducting in-store demos and listing items in circulars, she notes.
"The national brands are working with huge marketing budgets, so private label retailers need to take a grassroots approach," Sharp states.
Do target millennials, who want to stay young-looking, with own-brand skincare and cosmetic products.
Don't discount the demand for multi-benefit products.
Do differentiate with unique features, packaging.
Don't forget to add portable options to fit consumers' on-the-go needs.