05/30/2018
Disruptors: Authentic products making 'real' noise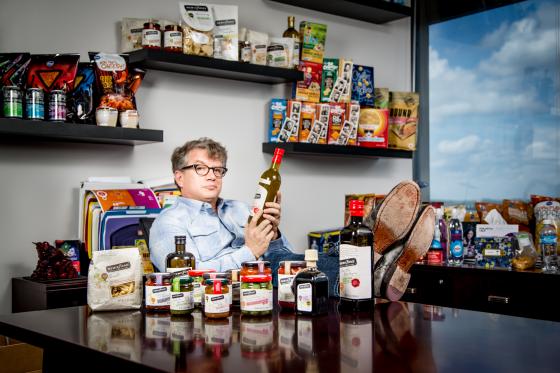 Editor's note: Disruption isn't a bad thing. It can be positive — causing retail grocers to get out of their comfort zones. Disruption, even when there's upheaval, can force retailers to go back to the drawing board to implement new strategies to preserve their businesses. Disruption is challenging, but to discount it is to put your proverbial head in the sand. In the next several weeks, Store Brands identifies five current disruptors impacting private brands. Part four of the series.
Retailers are being urged on several fronts to take their store brands to another level. Name brand equivalent products aren't just enough anymore. One reason is that well-traveled consumers want something more. Another reason is that authentic products provide a retailer the chance to differentiate — and disrupt.
The Kroger Co., Sam's Club and Trader Joe's are three fine examples of retailers embracing authentic premium private brands.
"These brands can be pre-emptive in many ways, and consumers view them in an entirely different light than they traditionally have viewed store brands," says Jim Wisner, a private brand consultant and president of Libertyville, Ill.-based Wisner Marketing.
Wisner calls Cincinnati-based Kroger's HemisFares private brand a "watershed" private brand for its authenticity. Created by Kroger's Vice President of Our Brands Gil Phipps and introduced in 2015, HemisFares is billed as "a journey of epicurean proportions."
The brand offers "a guided tour of the best tastes on Earth" and features regionally authentic finds from Spain, Italy, Jamaica and Japan. Hemisfares currently has only 40 SKUs but is growing. One of Phipps' finds came from Japan — a double-brewed soy sauce made by the same family using the same method for more than 1,500 years.
Last year, Bentonville, Ark.-based Sam's Club announced the revamping of its Member's Mark private brand line, which includes several authentic products. Members of Sam's Club private brand team literally combed the globe — from visiting olive and tomato farms in Italy to wine orchards in France and to a smokehouse in East Texas — to procure the best ingredients and processing methods to create new products and improve existing ones for the line.
Monrovia, Calif.-based Trader Joe's is also making a name for itself behind its authentic private brands by sourcing products and ingredients from countries where they originate.
As these three retailers will probably attest, their authentic private brands are not only helping them to differentiate, they are helping them gain loyal customers because these customers can't find such authentic products anywhere else. For example, Kroger offers Spanish Cornicabra Extra Virgin Olive Oil in its HemisFares line. Phipps points out there are two places around the world where consumers can get the olive oil.
"There is a woman in Spain who owns all of the cornicabra olive trees. You can knock on her door and maybe she will give you some," Phipps says. "Or you can get it at our stores."