03/17/2021
Dick's Sporting Goods debuts men's athleisure line
Exclusive to the retailer, VRST will operate with its own e-commerce platform, introducing a line of workout gear, casual joggers, hoodies and more.
Dick's Sporting Goods has a new exclusive men's collection of apparel dubbed VRST, a line of workout gear and clothing ripe for the growing athleisure trend.
The line includes commuter pants, jogger pants, shorts, tees, hooded sweatshirts and quarter-zips, ranging in price from $30-$120. VRST will be the second exclusive line at Dick's to have its own e-commerce and digital platforms, sold through VRST.com and dicks.com, and will be sold in more than 400 brick-and-mortar locations this month. CALIA by Carrie Underwood is the other brand with this arrangement.
VRST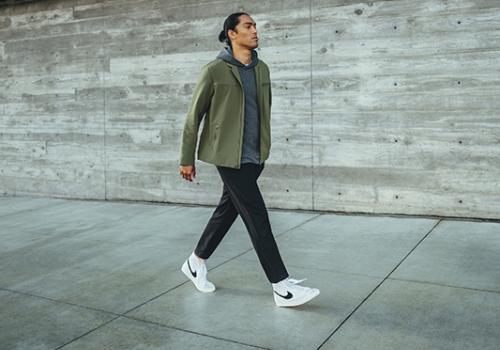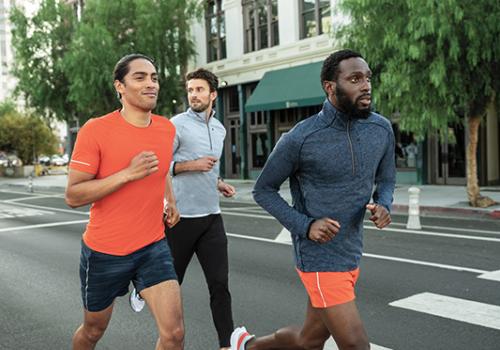 "With the continued intersection of casual wear and athletic apparel, we saw a white space opportunity for a men's line," said Nina Barjesteh, senior vice president of product development, Dick's Sporting Goods. "The VRST line leverages our expertise in athletic apparel, technology and the in-house design capabilities we have been building over several years. VRST not only offers sophisticated performance apparel for running and training, but also comfortable, stylish pieces with premium fabrication that can be worn around town, out with friends or while working or working out at home."
VRST joins other retailers launching athleisure brands such as Target's highly successful All in Motion line that turned a year old, Kohl's launched FLX this month and JCPenney launched a line for women.
The retailer said marketing initiatives and ambassadors around the new brand will be coming out in the coming weeks.