04/13/2018
Consumer advocate prefers Aldi ice cream in blind taste test with leading brands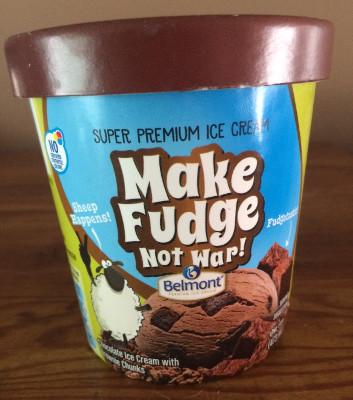 On his website, Clark.com, consumer advocate and syndicated talk show personality Clark Howard takes part in a blind taste test comparing Aldi chocolate fudge store brand ice cream to comparable flavors of Häagen-Dazs and Ben & Jerry's. The self-avowed "ice cream snob" chose Aldi's private brand Belmont Make Fudge Not War ice cream over Häagen-Dazs' Chocolate-Chocolate Chip and Ben & Jerry's Half Baked chocolate and vanilla ice cream.
"I will only eat super premium ice cream with high butterfat content," Howard stated, remarking "Wow!" after trying the Aldi ice cream in an unlabeled cup. He noted that the Make Fudge Not War ice cream had a stronger chocolate flavor than the Häagen-Dazs product, his least favorite.
"I am stunned," Howard said upon learning that the best of the three samples was from Aldi, noting that the pricier Ben & Jerry's and Häagen-Dazs products tend to retail at around $5 a pint.
"The Aldi [ice cream] is around $2 a pint, so it's an incredible deal," Howard stressed.