The confusion over cannabidiol
Get great content like this right in your inbox.
Subscribe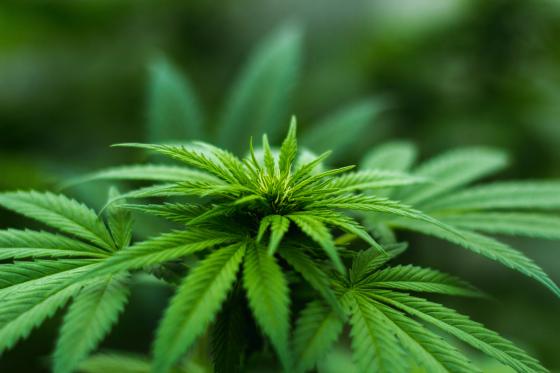 So the Food and Drug Administration (FDA) held its first public hearing on CBD — the marijuana compound that stands for Cannabidiol — last Friday in Washington. The hearing was expected to help the FDA figure out how to regulate CBD, including in food and beverage products.
But it looks like the FDA has a lot of figuring out to do, according to various news reports. There is enough confusion surrounding the topic to make your head spin … but not that kind of spin. That said, the issue of getting buzzed by ingesting CBD is part of the confusion.
The New York Times reported that the hearing was the hottest ticket in town. More than 400 applicants signed up to testify. Only about 120 did. And some of the people who testified railed against the evils of marijuana — specifically the psychoactive chemical in weed called tetrahydrocannabinol or THC that makes you high. But CBD is not the chemical from marijuana that does that and also causes you to crave Doritos. While CBD does reportedly cause a feeling of relaxation and calm, it's not psychoactive. And while CBD and THC both come from marijuana, they are totally different compounds.
According to Leafly, which bills itself as "the world's largest cannabis information resource," there were five takeaways from FDA's public hearing, one being the reigning confusion over the matter. Leafly reported that during the hearing "a number of parents told heartrending stories about a lost child who spiraled out on high-THC cannabis. But … CBD is not that."
According to Leafly, the No. 1 takeaway from the hearing — which could pose another big problem for the marketing of CBD-infused products — is that "there's too much junk in the CBD market."
"The current CBD market is flooded with sketchy players selling junk products," Leafly reported. "A number of stakeholders offered lab data showing that bottles of "300 milligram CBD oil" actually contained 22 milligrams or no CBD at all."
Leafly said the "Wild West days of CBD sales" are upon us, and many companies are taking advantage of a hot category by selling lousy products. While Leafly said that FDA regulation of CBD is almost certain to contain quality assurance requirements, it wonders if the legitimate players in the market will be able to stay in business long enough during such a shakeout.
And, as Leafly, mentioned in another takeaway: Consumers have no way of knowing the good products from the snake oil.
I know that retailers and manufacturers of private brands are interested in pursuing the development and introduction of CBD in myriad products. In a competitive market segment like the grocery industry, there's always a race to be first with new products to differentiate.
But retailers and manufacturers of private brands might want to take this race a little slower for obvious reasons. While the FDA will eventually dictate the rules and regulations of CBD in products, doing your due diligence in dealing with CBD suppliers to produce the safest and best products has never been more important.