Blog: Retailers should be more creative and aggressive in robust pet care category
Get great content like this right in your inbox.
Subscribe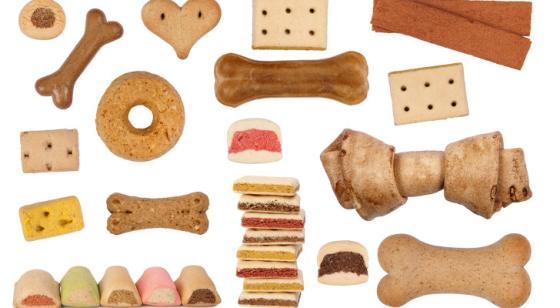 On Sunday, my older wire hair fox terrier turned 3. To celebrate Oliver's birthday, I decided to buy some store brand dog treats. (I confess I normally just buy Purina Beggin' Strips at my local Walgreens.)
As reported in Store Brands' "Non-Foods State of the Industry" coverage in July, pet care is one of the top growth areas for store brands. In the dog/cat needs subcategory, private brands accounted for $594 million in retail sales, a 10 percent increase from the previous year, according to data from Chicago-based market research firm IRI. With a 25 percent retail value share, store brands lead this subcategory, yet there is potential for much greater dominance.
So I was hopeful of encountering a decent assortment of private brand dog treats when I went shopping. My first stop was the new Whole Foods Market store in the town where I live, a western suburb of Chicago. But when I finally found the pet care section in the center store, I was disappointed in the selection of store brands. Although I saw a lot of natural and organic dog food and some treats, including several SKUs of Newman's Own Premium Dog Treats, there weren't many private brand items. I counted just four separate items in the Whole Paws treat line and purchased two: Small Dog Biscuits and Chicken Flavor Dog Training Treats. While I don't doubt the wholesomeness of the ingredients, these treats struck me as being ordinary in a category that includes Carnivore Meat Co.'s private brand braided bully sticks and freeze-dried rabbit ears, two winners of Store Brands' 2017 Editors' Picks Awards.
Clearly, the two treats I purchased at Whole Foods would not be enough for my pampered pooch, so I drove to the Trader Joe's store a couple of miles away. Because 90 percent of Trader Joe's products are its own brand, I expected to see a bigger variety of store brand dog treats than I had found at Whole Foods. But I was actually astounded by the choice and ended up buying five items: Trader Joe's Chicken and Sweet Potato Dog Treats, Trader Joe's Pumpkin Flavored Dog Treats (one of the chain's many pumpkin-flavored seasonal products), Trader Joe's Chicken Breast Wraps, Trader's Joe's Beef Recipe Jerky Strips and Trader Joe's Salmon Jerky Dog Treats.
At home, my kids and I coordinated a taste test, observing the enthusiasm and speed with which our dogs consumed each treat. Hands down, the winning treat was the Salmon Jerky, a strongly scented clean label, shelf-stable product with just two ingredients listed: salmon and salt.
Even though the Thasos Group, a data intelligence firm that monitors shoppers' mobile phone locations, recently reported that Trader Joe's has been the hardest hit by Whole Foods' price cuts, Trader Joe's clearly has an edge, in my opinion, in certain center store categories, including pet care. Whole Foods definitely has a superior selection of fresh and fresh-prepared food, but Trader Joe's exhibits more creativity and imagination in product development, packaging and merchandising in the non-food and shelf-stable food realms.
Interestingly, the Trader Joe's Salmon Jerky Dog Treats were priced at $3.99, exactly the same price as the Whole Paws Dog Training Treats. So if I were to make Trader Joe's my go-to destination for dog treats, the decision would be based on selection and flavor alone, not on price.
To realize the full potential of the pet care category, even Trader Joe's could do more, however. Just like at Whole Foods, I had trouble finding the pet care section at Trader Joe's. An end cap with pet products, better signage, free samples to take home, and the placement of unique dog and cat treats as impulse items at checkout would help drive more sales in this category.  A grocery retailer could also embrace a pet-related cause such as donating to the Humane Society of the United States, which is helping to rescue dogs and cats displaced during the recent natural disasters.
Millennials, the largest generational group in the United States, are known to treat their pets like children and are willing to pay a premium price for quality pet food, treats, toys and other products. Grocery retailers shouldn't underestimate the opportunities in this category.
Schierhorn, the managing editor of Store Brands, can be reached at [email protected]