Blog: Retailers with robust private brands earn highest trust ratings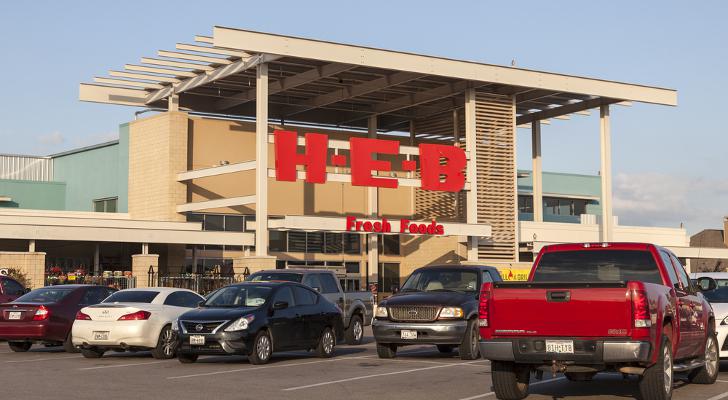 Two recent major consumer surveys bring great news for the supermarket industry in general and private brands-championing chains in particular.
First, store brands powerhouse H-E-B tied with Mercedes-Benz as the country's most trusted company in the 2017 Temkin Trust Ratings (TTR) survey of 10,000 consumers. Indeed, this is the third year in a row that H-E-B has ranked No. 1. The reasons for this year's impressive 82 percent score are no doubt complex, but I'm sure that being interested in and responsive to consumers' ideas, needs and wants helps keep the San Antonio, Texas-based retailer at the top.
Each year, for example, H-E-B executives travel the state of Texas and invite consumers and small businesses to enter their own food creations into the "Primo Picks Quest for Texas Best" competition, the winners of which are promoted and sold in H-E-B stores. The company's extensive community involvement is also noteworthy. H-E-B even has a disaster relief trailer that provides water, food and other needed supplies to communities struggling in the aftermath of natural disasters.
But H-E-B was just one of many grocery retailers that scored well when it comes to trust. In fact, the Temkin Group's survey revealed that the supermarket industry had the highest average trust score compared to all other industries. This certainly bodes well for the growth potential of store brands.
An increasingly important part of the trust equation, corporate social responsibility (CSR) has emerged as a deal-breaker for consumers in deciding where to shop and what to buy. Shoppers care where a retailer and its executives stand on ethical issues; how employees, customers and suppliers are treated; and whether authenticity and integrity are evident in product development and promotion.
Consequently, it's another huge win for the grocery industry that a Harris Poll survey of 23,000 consumers ranked Rochester, N.Y.-based Wegmans and Lakeland, Fla.-based Publix Super Markets as the first and second most socially responsible companies in the United States. Both of these chains, not coincidentally, have robust private brands programs.
Be that as it may, retailers should be doing more to synergize their CSR initiatives and store brands — through storytelling on packaging, signage and social media as well as through the development of on-trend products.
Although adult consumers of all generations care about CSR, the Harris Poll survey showed that millennials are significantly more likely than baby boomers to try to influence their family's and friends' perceptions about a company. More than 40 percent of millennials have tried to sway others to trust or not trust a company versus 25 percent of boomers. And over half of millennials have participated in a conversation with others (in person or online) about how a company conducts itself.
"It's no secret that millennials have tremendous buying power. But with roughly half taking action and proactively working to convince others to do the same — that's staggering," said Wendy Salomon, Harris Poll's vice president of reputation management and public affairs. "If companies are not taking steps to integrate social responsibility activities with their corporate DNA and effectively communicate to customers about why these programs are important, they are already behind."
The takeaway: If you're doing good deeds, get the word out and involve your customers so they will proudly consume, share and display your store brands.