Bad checkout experience equals bad retailer image
Get great content like this right in your inbox.
Subscribe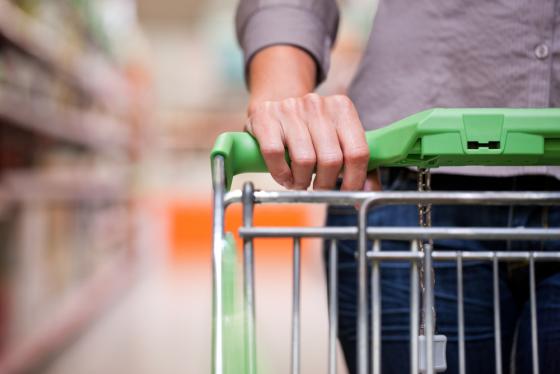 Have you done this? I have.
Have you ever left a grocery store because the checkout lines were too long? Chances are, you have. Maybe you were in a hurry. Or perhaps you were just frustrated with how slow the line was moving.
Whatever the reason, this is not good for grocers.
A retailer's most vital store brand is its image, especially when it comes to customer service. Forget the luscious private-branded lobster bisque you're selling in the deli. If you can't get your customers through the checkout line quickly, nobody is going to buy the lobster bisque anyway.
Digimarc Corp. recently commissioned Forrester Consulting to conduct a study of 1,000 customers that revealed long lines and poor checkout experiences reduce shopper morale, and are significant reasons why consumers said they shop elsewhere or shift to buying groceries online.
The survey of 1,000 U.S. consumers found that both the length of checkout lines and overall checkout experience are among the areas with the lowest customer satisfaction.
According to the survey, 84 percent of shoppers said the checkout experience was important or very important, falling closely behind only location and price as criteria for deciding where to shop. In addition, 39 percent of shoppers have left a store without making a purchase because of long lines, and 56 percent are likely to change stores if the primary difference was better checkout.
Did you read that last statistic? More than half of your customers are likely to change stores for the sake of better checkout.
"The research shows that slow checkout frustrates today's shoppers who value their time as much as they do their wallet," said Heidi Dethloff, vice president of marketing for Beaverton, Ore.-based Digimarc, inventor of the Intuitive Computing Platform (ICP) featuring Digimarc Barcode, in a statement supporting the study. "Retailers put effort and expense into pricing promotions for consumers focused on value, but they may be underestimating the true cost of slow checkout in terms of lost business revenue and diminished loyalty.
The study also found that despite the importance that shoppers place on line length and the checkout experience, retailers still may not be delivering a satisfactory experience. The study also points out that slow checkout experiences also have a detrimental impact on retailers' revenue as shoppers buy less or abandon trips.
Forrester also conducted interviews with retail professionals as part of the study, revealing that some grocers may be reluctant or unable to hire more cashiers or expand the total number of checkout lanes at the front end. This reluctance was due to the increased capital expenditure and labor shortages.
Really? Retailers don't want to invest in improving their images? Good luck with that.
Editor's note: Download the free study and also register for a live webinar on Sept. 13, detailing the study results, and demonstrating how retailers can implement technology solutions to improve the customer experience.