10/16/2018
Aldi Never Any! Meat line receives Good Housekeeping Seal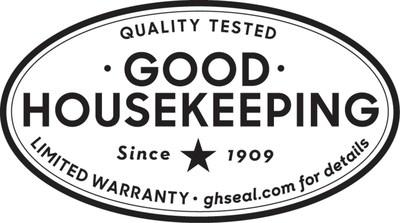 The Never Any! line of meats from Batavia, Ill.-based Aldi has earned the Good Housekeeping Seal, according to a press release from the retailer. The symbol of quality assurance and consumer protection since 1909 will be displayed on all meats in the line, which is certified by the U.S. Department of Agriculture as raised antibiotic-free with no added hormones, steroids or animal byproducts (the products are vegetarian fed).
Launched in 2016, Never Any! includes over 20 meats, such as chicken breasts, bacon, honey ham and chicken sausage. The Good Housekeeping Seal for Never Any! joins a growing list of more than 300 recent product recognitions and awards won by Aldi, which offers a 90 percent assortment of private brands. Aldi has also earned the seal for more than 50 products in its liveGfree line of gluten-free foods, the press release noted. The Good Housekeeping Seal is considered a gold standard in helping to guide shoppers, the press release said.
"We know our customers are looking for natural foods free from added ingredients, and that's what our Never Any! brand offers," said Scott Patton, Aldi's vice president of corporate buying in a statement. "We're proud to have the backing of the Good Housekeeping Seal for Never Any! It's one more way we show people the care we put into bringing them great food at great prices."