10 pet product trends to watch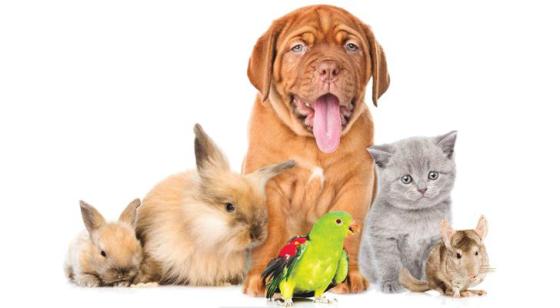 The humanization factor of pets — people treating pets like people — is leading to a flurry of innovation in pet products, which provides an excellent opportunity for private brands.With that in mind, Packaged Facts, which provides market research on consumer goods and service industries, offers its 10 pet product trends to watch in 2017:
1. National pride is worth the price: While frequently associated with pet food and treats, "Made in the U.S.A." also carries huge appeal in the durable petcare products market, especially in the collars, harnesses and leashes category.
2. "Functional" a sought-after buzzword when purchasing pet beds: Features including easy to clean, durable and comfortable are now more or less de rigueur in the pet bedding market, so products focusing on function now typically offer additional appeals. In particular, specialty beds with comfort features can reduce pain while the animal attempts to fall asleep, helping the pet sleep better and reducing discomfort throughout the day.
3. Designer brand apparel for cats: In general, most pet apparel is geared towards dogs, which tend to be a lot more amenable to getting dressed up. Taking humanization to the extreme, one of the biggest ways cats have been impacting apparel markets is via human clothing.
4. Bowl designed to improve digestion, reduce neck strain: Many of the new, innovative designs in the bowl, feeder and waterer market tackle specific problems that pet owners have with their current feeding options. This includes products designed to reduce pets' neck strain, improve digestion and maximize comfort and convenience while adding a sleek and stylish look to pet owners' homes.
5. Fashionable pet carriers are in fashion: The importance of fashion and style cannot be overestimated since many pet owners seek out carriers that serve as a fashion accessory.
6. Pet collar marketers capitalize on the "maximum visibility equals safety" formula: For most pet owners, safety is a given when it comes to collars, leashes and harnesses, but marketers of these products continue to find ways to make these products even safer for both pets and humans.
7. Pet feeders getting "smarter": The recent proliferation of high-tech products in the feeding and watering category may leave some pet owners overwhelmed with the array of choices. "Smart" feeders and waterers allow pet owners to set feeding schedules, control portion sizes and even customize feedings for multiple pets.
8. Customers favor customization, personalization: Pet owners enjoy products they can adapt to their own specific needs, including those they can personalize via appearance or function.
9. Tiny pooches and cuddly kitties spurring pet stroller sales: More and more, owners of small dogs and cats want their pets to be able to enjoy the great outdoors as much as their larger canine counterparts, driving up interest in pet strollers.
10. Whisker-friendly designs: Cats are notoriously finicky when it comes to food, and this behavior can extend to their food bowls as well. A common problem: many cats don't like their whiskers touching the sides of their bowls when eating. New products include bowls with slightly curved designs that allow gravity to focus the food in the center of the bowl rather than being pushed to the sides while feeding.