Why smaller store brand manufacturers are back in vogue
Get great content like this right in your inbox.
Subscribe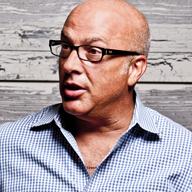 Small is good again in the world of store brands. To understand why, consider the paradigm shift that has occurred in manufacturing over the past few years.
In the early stages of store brand development, the retail industry was extremely fragmented. Makers of store brands mostly provided me-too products to the profusion of smaller, regional grocers that comprised the bulk of the U.S. market. In this older model, they were content to let national brands bear the expense of spurring product innovation.
With time, though, American retail became heavily consolidated. National chains swooped in and gobbled up regional grocers. Some store brand manufacturers scaled up in direct response. With time, their business model began to mirror that of the big consumer packaged goods (CPG) makers: It was all about managing volume and developing scale.
Fortunately, others took a different path. A considerable number of store brand manufacturers stayed nimble. They understood that changing tastes were driving demand for niche products. It takes a massive operation to produce store brand potato chips for a national discounter. But if the retailer wants to populate its organic section with unique products — chipotle cassava chips fried in avocado oil, let's say — a niche manufacturer fits the bill.
But while tastes might have initially changed mostly on the fringe, the craving for uniqueness went mainstream fast. And that caught many of the largest-scale CPG players off balance.
In the last five years, in fact, aggregate revenues at the top 10 publicly traded, packaged food and beverage companies declined by about 15 percent, according to a recent report in the The Philadelphia Inquirer.
One of the biggest culprits for this sluggishness, experts believe, is lack of innovation and the consumer's desire for more fresh, healthier and unique products. 
When you count your revenues in the billions of dollars, being nimble isn't easy. But for the many specialty manufacturers operating in today's store brands sector, innovation is doable. When national chains need new ideas, they're increasingly turning to these smaller players. Large CPG companies, for their part, are increasingly investing in incubators and startups as well. The race is on, in other words, to meet the changing demands, needs and wants of consumers today, whether you're talking about products that are unique, premium or fresh.
Now that smaller manufacturers are back in vogue, retailers need to seize the opportunity and leverage these resources to develop unique private brand offers.
Will this really drive customer loyalty? According to market researcher Nielsen, sales of private brand products have been growing at more than triple the rate of conventional brands, especially on the premium end. A recent survey by Daymon showed that 81 percent of U.S. consumers now buy store brands almost every time they shop.
That means strategic partnerships between store brand manufacturers and retailers can shift the innovation game to their own court. Niche manufacturers can bring high-quality products to market with remarkable speed, so long as they have the right mindset and commitment. 
The key is to be clear about the strategy. Instead of thinking exclusively in terms of price, value and variety, store brands need to continually test their boundaries. For their part, retailers have more relevant customer data than CPG manufacturers had 20 years ago. That means they can customize product offers to an incredible degree.
Chains should continue to seek out creative manufacturers — and empower them to make innovation their top priority.
Todd Maute, a partner at CBX, a brand agency and retail consultancy, can be reached at [email protected]