Why I would miss Sears and Kmart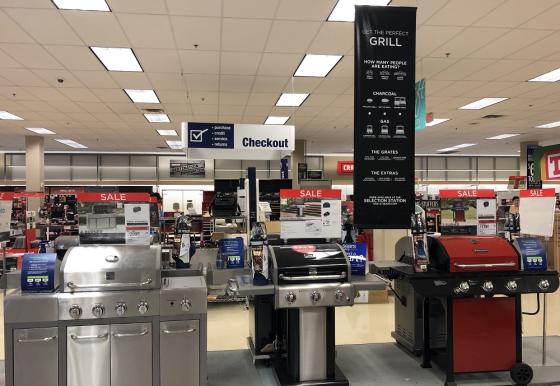 My first flat-screen television came from Sears.
When I needed a new PlayStation in the early 2000s, I went to Kmart, not Walmart.
And sometimes, when I feel really nostalgic, I take a drive to Sears and Kmart just to look at what's new on the shelves and bathe in that uniquely bright fluorescent light found only in those stores.
Yes, I am one of those people who (still) loves shopping at Sears and Kmart. Problem is, there aren't enough of us.
The probable liquidation of Sears and Kmart has been anticipated for a while now as Sears Holdings Corp., which operates both banners, has struggled to attract shoppers since the 1990s. It has sold off iconic private brands and real estate and closed hundreds of stores as competitors Walmart and Amazon have flourished.
Last month, when a liquidation announcement was almost certain, Sears Holdings CEO Eddie Lampert offered to buy the company out of bankruptcy in a $4.4 billion bid to salvage the company. But there's no question that Sears and Kmart are on the brink of extinction.
Even though it's easy to dismiss Sears and Kmart as relics of the past in the Amazon age, the fact is that Sears was a pioneer when it came to discounting, mail-order shopping and private brands.
It was Sears that in the 1800s published the first retail catalog, which the company called a "book of bargains; the cheapest supply house, a money saver for everyone." The book gave shoppers the idea that Sears was synonymous with saving money, way before Walmart's "Everyday Low Prices." The book, known as the Sears catalog, was also how many American consumers became accustomed to and fond of mail-order shopping. Amazon Founder and CEO Jeff Bezos can thank Sears for that.
It was Sears that perfected the mass retailer format, opening stores that were assorted to offer shoppers everything from beauty products to food to hardware to even DIY homes.
And it was Sears that first created a range of quality private brands that helped draw customers to its stores. Long before the current trends of premiumization in consumer packaged goods, Sears blazed a trail by having its high-quality private brands become indelibly linked to the shopping experience in the store. Many of us grew up with our parents saying that Kenmore appliances, DieHard batteries and Craftsman tools were "the best," above and beyond the quality of national brand competitors.
Sears Holdings plans to close 80 stores by March, leaving only around 400 Sears and Kmart stores open. A hearing on Lampert's bid is scheduled for mid-January. If Lampert loses, the company will be broken up and liquidated.
If you want to know where to find me in January, I will be at Sears or Kmart, wandering through the aisles, looking at the Kenmore brand gas grills, more than a little sad.