What Whole Foods might become
Get great content like this right in your inbox.
Subscribe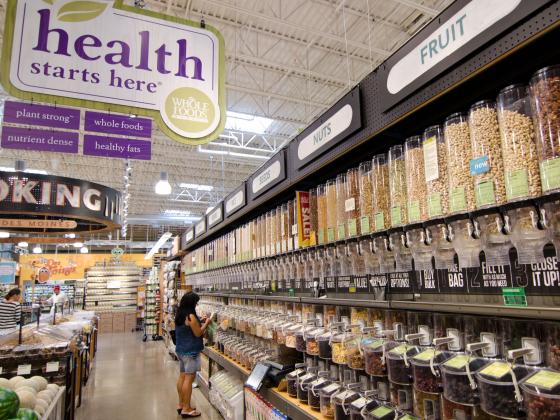 Amazon didn't waste any time changing up Whole Foods Market after officially acquiring the organic and natural foods retailer on Aug. 28 and lowering prices on several items, including Whole Foods' 365 Everyday Value private brand line. But what does the future hold for Whole Foods?
I recently spoke with Brittain Ladd, a Seattle-based consultant and former employee of Amazon, who left the mega-company recently after working there for two years, where he helped develop strategies to expand Amazon Fresh and Amazon Pantry in addition to other duties. Ladd expects that major changes are coming, including the departure of Whole Foods CEO John Mackey.
"I think it's in Amazon's best interest and the best interest of Mackey if that relationship ends sooner rather than later," Ladd says. "It's probably painful for Mackey to watch all the changes that Amazon is going to make and has already made."
Ladd expects Amazon to change the name of Whole Foods in the future to something akin to Amazon Prime Grocery. Ladd says Amazon also needs to change the assortment at Whole Foods stores to make them resemble other major grocers like H-E-B, Albertsons and The Kroger Co.
"I say that because Whole Foods was a failing retailer when Amazon bought it," Ladd adds, pointing to Whole Foods' several consecutive quarters of lost growth before Amazon purchased it.
Amazon will add more brick-and-mortar stores, but Ladd predicts they will have a different look and format than Whole Foods. In time, Ladd believes that Amazon has the potential to become the nation's top grocer, surpassing Walmart, through its physical stores and by leveraging its online capabilities.
Amazon wants to become a one-stop shop for many retail things, from grocery to electronics to books to apparel and to furniture, Ladd says. Private brands will play a key role across the board.
"As Amazon convinces more of its customers to turn to Amazon for grocery, the value proposition increases dramatically as does Amazon's competitive position," Ladd says.
Competitive grocers are also beginning to increase their value propositions and utilizing private brands in the process. Kroger is rolling out its own apparel line next year and even recently opened its own restaurant. Albertsons recently acquired the meal kit service Plated and said it plans to "reinvent the way consumers discover, purchase and experience food." Walmart is amping up grocery delivery big time and its subsidiary, Jet.com, recently launched the private brand Uniquely J.
"I think that in five to 10 years you will see that private label is in a much higher position within grocery stores," Ladd says. "There are some grocery retailers, that if they do it right, will achieve a competitive position and advantage because of their mastery of private brands."