Wegmans to launch full-service Mexican restaurant
Get great content like this right in your inbox.
Subscribe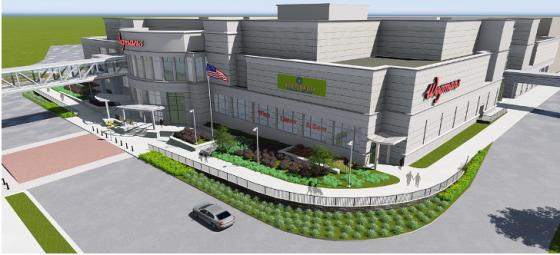 A new multi-level Wegmans Food Markets store in Natick, Mass., slated to open April 29, will include the Rochester, N.Y.-based chain's first full-service Mexican restaurant.
Led by culinary director Chef Roberto Santibañez, the Blue Dalia Restaurant & Tequila Bar will offer authentic, contemporary Mexican food and craft cocktails, Wegmans stated in a press release.
"The inspiration for the menu at Blue Dalia is my hometown of Mexico City and especially the energy of the markets that are so important to Mexican culture," Santibañez said in the release. "Guests will see centuries-old tortilla-making on display alongside crushed-to-order salsas, contemporary craft cocktails and, of course, an extensive tequila and mezcal selection. Being inside the market, we have immediate access to the best seasonal produce and ingredients."
Selected by Santibañez, Chef de Cuisine Geno Bahena will lead the day-to-day operations in the kitchen at Blue Dalia. "Chef Roberto has created a menu that pays homage to traditional family recipes from Mexico's 32 regions presented in a contemporary way. Every dish tells a story," Bahena said.
In total, Wegmans will employ 325 part-time and 225 full-time employees at the Natick store.