Website compares Costco, Sam's Club food court grub
Get great content like this right in your inbox.
Subscribe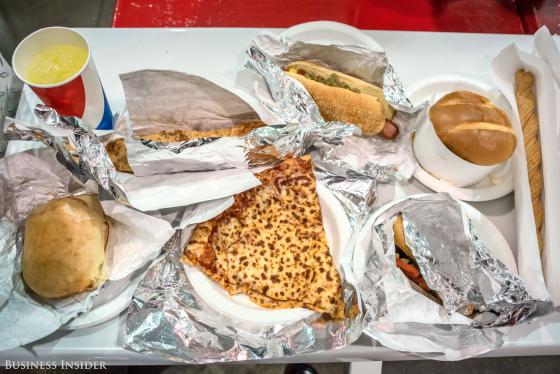 Business Insider, an American and financial business news website, recently pitted the food courts of Costco and Sam's Club against each other to find out which offers the best … well … warehouse club chain grub.
"We visited a Costco food court and were floored by the quality and downright deliciousness of some of the options — it was suspiciously good. So, we decided to head over to one of Costco's biggest competitors, Sam's Club, to find out if its food could beat the best," Business Insider said.
Business Insider cited Costco as having a fairly large amount on its menu considering it's a tiny kitchen hidden within a bulk retailer. It called Costco's hot dog "a sleeper hit" and noted "there's a strange 'chicken bake' that resembles a thin stromboli or calzone." Business Insider called Costco's BBQ brisket sandwich "the hidden gem" on the Costco menu.
Business Insider said Sam's Club has less food, but a similar price point. The website said Sam's Club's hot dog "isn't that bad at all, and just like Costco's, it's an amazing deal."
The winner of the contest was cited as having :one of the best dining experiences we have ever had."