Webinar explores trends boding well for breakout growth of private brands
Get great content like this right in your inbox.
Subscribe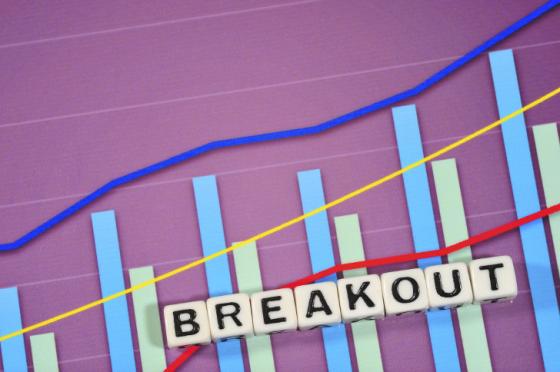 What product categories show surprising growth potential for private brands? Can organic and free-from products invigorate the center store? How can retailers better leverage e-commerce to promote their store brands? These were among the topics addressed during Store Brands' Dec. 6 webinar, "Private Brands and Break-Out Growth: Five Trends to Watch." 
The webinar panelists included Mark McKeown, client insights principal for IRI, a Chicago-based market research firm; Todd Maute, a partner with New York-based brand agency CBX; and Heidi Dethloff, vice president of marketing for Beaverton, Ore.-headquartered technology solutions developer Digimarc. The event was sponsored by Digimarc and moderated by Lawrence Aylward, Store Brands' editor-in-chief.
Though grocery retailers traditionally have concentrated more on food and beverage categories with their store brands, the nine fastest-growing subcategories for private brands in terms of dollar sales percentage increases are non-food segments, according to IRI, as Store Brands reported in its September issue.
McKeown was struck by the fact that auto fluids ranked fourth on the store brands "Top Growth 100 List," a $77.3 million segment that climbed 80.2 percent over the past year, and that automobile waxes/polishes ranked 17th, reflecting a 37.9 percent increase over the previous year for the $17 million segment. And ranking 86th, the $111.8 million segment of automotive treatment increased 10.1 percent in sales over the previous year.
"When you look at the rollup of a few of the key categories for your automobile, that's over $200 million in private label sales," McKeown pointed out during the webinar.
"I wouldn't have normally thought consumers would be going to [the retail channels surveyed by IRI] for automobile supplies," he acknowledged. Those retailers include grocery stores, drugstores, mass merchants, military commissaries and, to a lesser extent, club and dollar stores.
Other non-food categories showing tremendous growth potential for private brands include dental hygiene, from power toothbrushes to tooth whitening products, and shaving products such as razors, "an $85 million category with 27 percent growth year over year for retailer brands," McKeown noted.
The strong performance of store brands in the health and beauty realm as well as in niche categories such as automotive clearly demonstrates how retailers can differentiate themselves with unique private brand products across a variety of departments, McKeown said.
Maute added that "the barrier is going away" for retailers to enter nontraditional categories with their own brands. "Retailers have a receptive customer base where value is important and quality is important," he said, noting that retailers and manufacturers today are creating more consistently top-notch store brand products and using better-designed packaging.
On the food and beverage front, retailers are focusing on fresh and fresh-prepared food, but the center store is not dead. "One of the biggest ways to wake up the center store may be organic and free-from," Aylward observed, asking McKeown to comment on this topic.
"Right now, private label has a higher share of organic purchases from consumers than they do in mainstream," McKeown said. "That's been consistent in the last three years [for which] we looked at the data."
What's more, retailers have maintained a "40 percent price premium" for their store brand organic products over the past few years, whereas the price premium for national brand organic products has decreased from 61 percent to 40 percent, McKeown said.
In merchandising shelf-stable food products, retailers often place organic products in a special aisle, while free-from non-organic products such as clean label condiments are placed next to their traditional counterparts, McKeown observed.  He expects that retailers may eventually integrate the organic products with the other shelf-stable items to facilitate comparison shopping and enhance transparency for consumers.
"As center store shrinks, are we going to see the organic products put on the same shelf as the traditional as well as the free-from?" he asked. "And then the consumers have all the choices right there in front of them." Alternatively, retailers might cross-merchandise organic items in both a special organic aisle and alongside non-organic SKUs in the particular product category.
"We can't ignore the consumer trends that people are trying to eat healthy and eat better," added Maute, noting that this includes selecting "clean label" or natural products that have fewer ingredients, less added sugar and lower sodium.
"I think that organic products are becoming more and more mainstream," he continued. "And there are categories where [organic is] becoming an expectation because consumers do not want all of the bad farming practices or pesticides or GMOs going into products."
Retailers' private brand dollar share in organic food is relatively high because of the perceived value of store brands in a realm that has traditionally been cost-prohibitive for mainstream consumers, Maute explained. Having a strong section of shelf-stable natural and organic food can make a retailer's center store a destination, he said.
Although store brands are performing well compared to national brands in the center store and in certain categories overall, private brands are underperforming online. "Private label in brick and mortar is in the high teens in terms of share; it differs a little bit by category," McKeown said. "But if we look at the same categories online, it's in high or middle single-digits."
With Amazon buying Whole Foods Market and expanding its influence in private brand grocery, food retailers are ramping up their e-commerce efforts but have not yet adequately leveraged their store brands in this space, Maute agrees.
"One of the advantages retailers have over companies like Amazon is [that] when you have that brick and mortar, you can create a shopping experience for consumers: physical space to interact with, key categories they want to touch and feel," Maute said. "It's going to be really important for retailers to understand how to connect all of those dots. What's my in-store experience? What's my in-store offering? What are my brands?"
Retailers need to figure out how to translate that physical experience of shopping in a store into shopping on the web. A big advantage of e-commerce is that more data can be collected on consumer decision-making versus point-of-sale data on what customers buy.
"Understanding how consumers are shopping and what things they are looking for allows you to trigger your own brands and promote them," Maute said. "It's really a significant opportunity [for retailers] to leverage their own [websites and e-commerce portals] to understand consumer behavior online, coupled with the knowledge they have in how consumers shop their stores, to create a comprehensive brand experience."
Digimarc's Dethloff added that as retailing moves into an omnichannel commerce model, what consumers want is "a unified experience."
As she noted, 75 percent of consumers want a consistent experience regardless of what channel [they're using], whether a website, an in-store or in-person experience, or social media or a mobile device.
Dethloff stressed that store brands have the potential to connect with modern tech-savvy, data-driven shoppers "front and center." These consumers "do not have that linear shopping experience that we used to have," she said. "They have infinite choices in the marketplace. But they are also time-challenged."
Younger generations of consumers not only are seeking the best price, quality and service, but also "they want a better experience and they expect it," Dethloff said. "They are expecting you to be a connected retailer and have greater product transparency."
How can retailers connect with consumers across all channels and promote their private brands? "Make it personal," she emphasized. "Make it relevant. Make it engaging."
Schierhorn, the managing editor of Store Brands, can be reached at [email protected]