12/13/2018
Wawa brews up a new partnership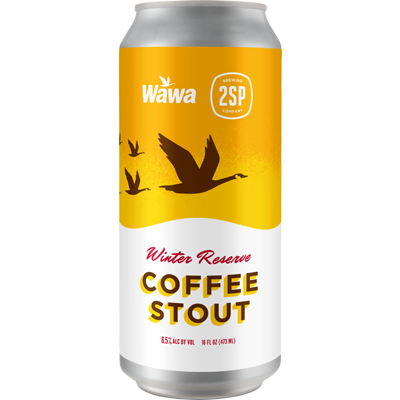 Wawa partnered with 2SP Brewing Co. to develop and release Winter Reserve Coffee Stout, an oatmeal stout steeped with Wawa's new limited-edition Winter Blend coffee.
"Collaborating with our neighbors at Wawa is a truly special experience." said Michael Contreras, director of sales and marketing for 2SP Brewing Co. "For us, it is an opportunity to work with people that bring the best out in our community. We are from a region that is home to warriors for the working day. It is part of our morning ritual to get to Wawa for our morning coffee. No matter who you are, where you're from, or what you do, Wawa brings together people from all walks and has achieved something of a mythical status because of the variety and quality it offers. In some small way, we try to do the same with our beers."
The Winter Reserve Coffee stout is an oatmeal stout steeped with Wawa's Reserve Winter Blend Coffee, an exclusive handpicked roast that has flavors of sweet clove, dark chocolate and graham crackers. 2SP Brewing Co.'s Head Brewer Bob Barrar, like Wawa, is a Delaware County native.
"The oatmeal stout has a balanced sweetness that showcases the full range of flavors from the Wawa Reserve Blend with an added velvety mouthfeel," Barrar said.