Tremendous potential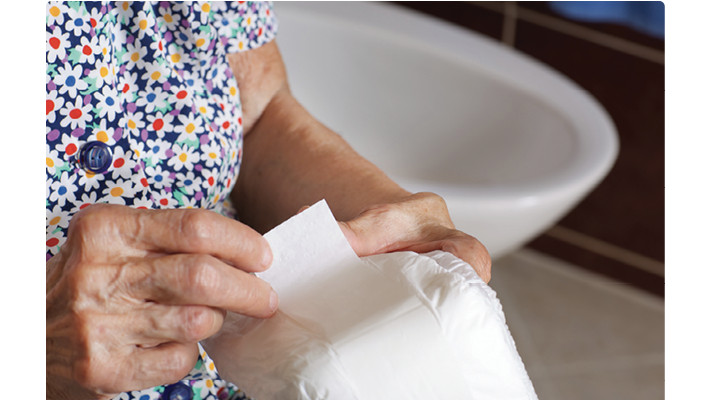 By Kathie Canning
According to a 2014 report from the Centers for Disease Control and Prevention, more than half of Americans aged 65 or older suffer from some form of bladder or bowel incontinence. Although incontinence also impacts a sizeable subset of non-seniors (primarily women), the market for incontinence care products is expected to post particularly strong growth as the U.S. population continues to age.
The U.S. adult incontinence care product category posted retail value growth of 8 percent at current prices to reach $2 billion in 2016, according to London-based Euromonitor International in its February "Adult Incontinence in the US" report. The market research firm expects sales of such products to reach $2.9 billion by 2021.
Meet their demands
Retailers will find ample opportunity for store brand product development within the incontinence care space. But they need to deliver on consumer expectations.
"Consumers are demanding a much more discreet product, comfortable fit and breathable materials they can trust," explains Erin Margerum, vice president of North American and European Union Sales for Haso USA Inc. in Peachtree Corners, Ga.
She notes that many consumers of adult incontinence products are still very active. They need assurance that such products will protect them from leaks and not make them feel self-conscious about usage.
Retailers could also reach out to younger women in new product development efforts. According to "Feminine Hygiene and Sanitary Products — US," a March 2016 report from global market research firm Mintel, bladder leakage carries the stigma that the condition happens only to older people, so younger women suffering from bladder leakage are less likely to purchase a product made specifically for incontinence care. They may opt instead to purchase sanitary pads or liners.
"Perhaps brands could be more successful among younger women by promoting technical features and how the product offers protection to distinguish incontinence products as the ideal format for bladder leakage," Mintel states. "Brands could target new moms specifically, letting them know they are not alone in experiencing light bladder leakage after childbirth and providing them solutions."
Retailers also will want to think beyond national brand equivalent (NBE) when it comes to product development.
"The flexibility to offer new technologies [is] a large opportunity for private label," Margerum says.
On trend are thinner, flexible products with a "breathable, cotton-like" top sheet and back sheet, adds Tony Harrington, category director/HBC program management, for Topco Associates LLC in Elk Grove Village, Ill.
"Another growing area in incontinence care is gender-specific products that feature customized benefits for men and women," he says.
And retailers should think beyond daytime remedies as well. Harrington notes that overnight-care products are in high demand.
"We are actually in development of extensions of our core business that are targeted specifically for overnight," he says.
Targeting the look and feel of real underwear, too, is important. Even though consumers' embarrassment in relation to the use of incontinence care products is on the decline, "their expectation for use and comfort and the impact on their daily living" has increased," Harrington states.
Margerum notes that Haso is introducing disposable underwear with a replaceable pad system "that is far more discreet than leading brands and products on the market."
Attract the sale
Harrington points out that private brand suppliers that produce Topco's own-brand incontinence care products already possess a wealth of product knowledge and manufacture products of extremely high quality.
"Own-brand incontinence care products cost, on average, about 30 percent less than NBE, so once we gain trial, we tend to have a huge repeat purchase rate," he says.
But retailers could take additional steps to lure shoppers to own-brand incontinence care products. On the packaging front, boxes instead of film packs are leading the way for premium products, Margerum notes.
Larger pack counts, too, have the potential to attract sales for caregiver shoppers, Harrington says.
Trial sizes also could spur sales of own-brand incontinence products, Margerum suggests.
"Consumers are being asked to spend roughly $12 each time they want to try a new item," she notes. "Offering a trial package for $2 to $4 is a great way to encourage new trial without the commitment of the larger spend."
Promotional vehicles, too, could go a long way to boost sales of store brand incontinence care products, particularly when it comes to caregiver shoppers, Harrington points out. Those shoppers aren't necessarily shopping for such items in supermarkets, for example. But when private brand incontinence care products are on promotion, caregivers could be tempted to stock up.
Secondary placement also is critical, he adds, especially since many retailers dedicate a relatively small shelf section to incontinence care items.
"They don't have the space to support promotions in the aisle, so we are encouraging retailers to merchandise adult incontinence [products] off shelf, in corrugated floor displays and in secondary locations," Harrington says. "This creates awareness and holding capacity for promotions."