02/22/2019
Top retailers will talk private brands at Store Brands Leadership Summit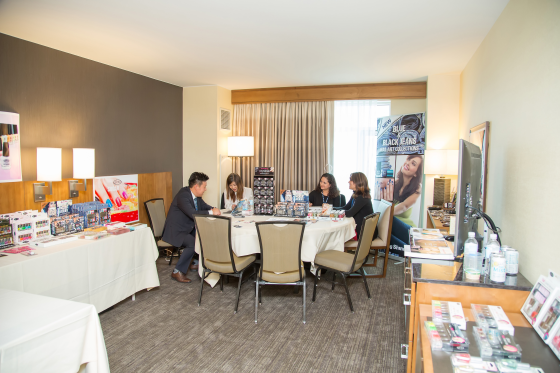 Efficient Collaborative Retail Marketing (ECRM) will host its second-annual Store Brands Leadership Summit in Las Vegas in April during its "Store Brands Health & Beauty Care," "Store Brands Foods: Center Store" and "Store Brands Foods: Perimeter of the Store" Efficient Program Planning Sessions (EPPS) .
The entire event takes place April 7-11 at Bally's Las Vegas Hotel & Casino. The Store Brands Leadership Summit is set for Monday, April 8, and will feature two concurrent educational tracks for retailers and suppliers.
The two concurrent educational tracks will run from 1:30 to 5 p.m. The retailer presentations track is for suppliers only, and will feature several top retailers discussing how each envisions a successful private label relationship with its supplier-partners. The marketing services presentation track is open to both buyer and seller attendees, and will feature insights on store brands sales trends, buyer activity around store brands, and actionable information on store brand product development and packaging design.
Retailer presentations for suppliers will be made by Scott Andrew MacLennan, director of quality assurance for CVS; Brooke Hodierne, director of store brands for Giant Eagle; Marie-France Gibson, vice president of private brands for Metro; Chris Skyers, vice president of corporate development for Wakefern; Derek Gaskins, chief merchant for Yesway; and a speaker to be announced from Dollar Tree.
Marketing services presentations for retailers and suppliers will be made by Kathleen Kemmet, a principal with IRI Worldwide who leads the home care practice; Emily Page, CEO of Pearl Resourcing; Brandon Leong, vice president of growth for RangeMe; and Erin Murray, director of client services for Dataessential.
Click here for more information on the Store Brands Leadership Summit.