02/28/2019
Thanks, Warren Buffett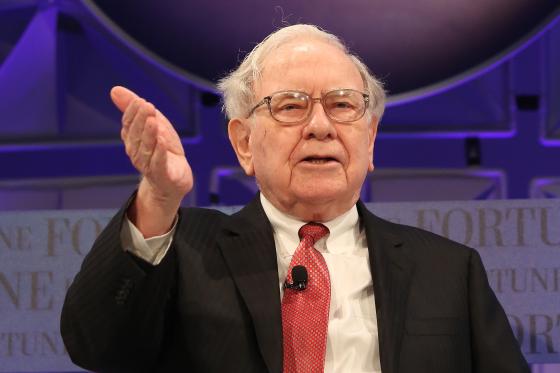 Everybody's favorite billionaire, Warren Buffett, made headlines this week for lauding the private brands industry. Buffett's comments — including that private brands are winning over more customers — were not news to grocery industry insiders, but they may have caught the attention of investors. We all know that Buffett is one of the few people in the world who can make a stock sway one way or another with his buying actions and his words.
In an interview with CNBC's Becky Quick, the Berkshire Hathaway CEO talked about the problems with Kraft Heinz, Apple, the financial sector and his own investment strategy. Last week, Kraft Heinz lost more than a quarter of its value ($15 billion) following the release of its fourth-quarter and full-year operating results. Buffett's Berkshire Hathaway owns a significant portion of Kraft Heinz stock, which Buffett says his company overpaid for.
Buffett basically acknowledged that Kraft Heinz and other national brands are taking it in the teeth from store brands sold by retailers, such as Costco Wholesale and Walmart, that offer a solid array of private brands just as good or better than the national brands and cost less.
Buffett noted that Costco, behind its Kirkland Signature private brand, does 50 percent more business than all of the Kraft Heinz brands. Interestingly, Berkshire Hathaway also owns Costco stock, a much better investment than Kraft Heinz. Sales of Costco's Kirkland Signature brand grew to $39 billion in 2018 from $35 billion in 2017. Kirkland Signature accounts for one-third of the Issaquah, Wash.-based retailer's sales.
"When you're going toe to toe with a Walmart or a Costco or maybe an Amazon pretty soon ... you've got the weaker bargaining hand than you did 10 years ago," Buffett told CNBC. "So house brands, private label, is getting stronger. It varies by country around the world, but it's bigger. And it's gonna keep getting bigger."
Considering Buffett's words, it has to make you wonder if Wall Street, not to mention the millions of Joe and Jane Investors who buys stocks from their computers for $6 a transaction, will begin to watch some grocery stocks — The Kroger Co. immediately comes to mind — a little closer. If they do, you can bet those investors will be studying those grocers' private brands portfolios. I mention Kroger for two reasons: one, its stock is trading at just under $30 and has a 52-week high of nearly $33; and, two, Kroger has one of the best private brands programs in the country, with market share north of 25 percent.
I'm the last guy in the world who is capable of offering a stock tip; I'm just reading into the lines. But store brands are growing, and industry pundits say they will continue to grow. And now Warren Buffett has added his 2 cents' worth on the matter (pun intended).
If anything, Warren Buffett put the store brands industry in the spotlight this week with his positive comments. The industry had to love that.