Sweet spot: Demand for natural sweeteners rises
Get great content like this right in your inbox.
Subscribe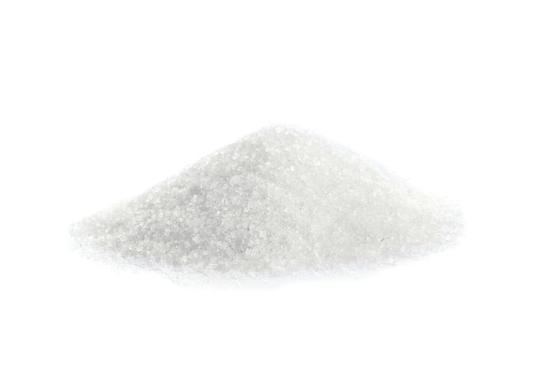 You can't sugarcoat it: More Americans are forsaking sugar and artificial sweeteners and demanding natural sweeteners.
And that consumer push for food and beverage products with natural sweeteners could grow even stronger, considering a recent report from Belgian scientists who said they have discovered a positive correlation between sugar and cancer. Calling it a "crucial breakthrough in cancer research," the scientists clarified how the Warburg effect, a phenomenon in which cancer cells rapidly break down sugars, stimulates tumor growth. The researchers contend that sugar "awakens cancer cells."
Regarding artificial sweeteners, which about one-third of Americans use on a daily basis, the Harvard Medical School recently reported that aspartame, sucralose and other artificial sweeteners, which are all added to soda, yogurt and other foods, do not help people lose weight and may have the opposite effect, and even possibly increase the risk of high blood pressure, diabetes and heart disease.
According to a recent report from market research organization Nielsen, 22 percent of Americans are restricting their sugar intake while 52 percent are trying to avoid artificial sweeteners.
"We are seeing a shift occurring at a very high-level in the consumer mindset, from sugar to identifying cleaner products," says Andrew Mandzy, director of strategic health and wellness insights for Nielsen.
So what does all of this mean for private-branded products that contain sugar and artificial sweeteners? While it's definitely a challenge that involves costly product reformulations, it could also spell opportunity.
"If you listen to retailers, [they are] talking about health, wellness and transparency as a strategic growth initiative," Mandzy says. "And one way they are [growing] is through their private brands."
According to Chicago-based Label Insight, a data science company that captures, sorts and analyzes information gathered from food product packaging, organic cane sugar syrup, organic agave nectar, honey, chocolate and vanilla extracts are just a few examples of natural alternative sweeteners that can be used to sweeten products and still keep them within a low glycemic range. Products that contain these alternatives are growing across the store, as sales of these sweeteners grew 19 percent in 2016 over 2015 and a whopping 200 percent compared to four years ago, Nielsen states.
"There is a huge push for authenticity and clarity in the foods consumers buy, so natural sweeteners are in demand," says Lisa Hansel, vice president of sales and marketing for Sioux City, Iowa-based Sioux Honey Association. "Sugar continues to be a source of concern for many, but we want a sweet taste in our foods, so honey and other natural sweeteners continue to grow. Honey is gaining ground in most private label categories. It is a popular ingredient in ready-to-drink teas, beers, granola bars, cereals [and other products]."
Phil Coggins, director of commercial sales for Naples, Fla.-based Pyure Brands, which offers organic, calorie-free, GMO-free and sugar-free sweeteners with no artificial chemicals in bulk to private brand food and beverage manufacturers, says store brands remain a very popular target for sugar reduction.
"There are countless house brands within retail markets that need to adapt to shifting consumer demands," he adds, noting that Pyure is working with several private brand manufacturers that utilize its sweeteners in children's juice products, mid-calorie beverages, soda and other products. "Often times, it is the private label brands that tend to lead the way in sugar reduction and innovation. Large brands sometimes tend to be reactive, especially when they begin to lose market share to a private label brand or a new and innovative competitor."
Honey was the second most-used sweetener type after white granulated sugar, market research Mintel found in an internet survey of 2,000 adults it conducted last year. Also, 75 percent of consumers indicated they believe honey is a healthy product.
"Honey is an increasingly popular ingredient in all kinds of private label products as consumers continue to look for natural and nutritious foods, and cleaner ingredient statements are a priority for most manufacturers," Hansel says. "Many processed foods are looking for ways to make their products more natural, and honey is an easy way to improve the quality of their products."
Taste, of course, plays a huge role. Are consumers willing to sacrifice anything to do with taste, even though products may be healthier?
"It depends on the category," Mandzy says. "If you reformulate and the taste profile completely changes, that will have an impact without question on consumers. If you do the reformulation and there isn't much of a change in the taste profile or none at all, the impact will be less."
Coggins says it has been Pyure's experience that consumers won't buy a product does if it does not meet their taste expectations, regardless of health claims.
"This is why it is so important to offer only the highest quality natural sweeteners available," he adds.
Sugar and transparency
The new Nutrition Facts Label could also impact sales of sugar-contained products. Although the Food and Drug Administration has postponed the compliance deadline of the label, it will feature a callout on the amount of added sugars in products to help consumers be more aware of the amount of sugars they are consuming in food and beverage products.
According to research from Nielsen and Label Insight, there are 206 variations of high fructose corn syrup that manufacturers can list on a label, many of which consumers may not associate as an added sugar. Nielsen and Label Insight say that consumers may be surprised at how many products within the fast-moving consumer goods (FMCG) universe contain added sugar.
Nielsen research indicates the new label could impact purchase decisions on the following categories:
Snack bars — 94 percent of UPCs contain added sugar and 34 percent of consumers say that low sugar is an important attribute when making purchase decisions on such products.
Shelf-stable juice and drinks — 79 percent of UPCs contain added sugar and 38 percent of consumers say that low sugar is an important attribute when making purchase decisions on such products.
Yogurt — 86 percent of UPCs contain added sugar and 34 percent of consumers say that low sugar is an important attribute when making purchase decisions on such products.
Ready-to-eat cereal — 83 percent of UPCs contain added sugar and 26 percent of consumers say that low sugar is an important attribute when making purchase decisions on such products.
Early adopters of the Nutrition Facts Label have found the updated panel may help win over consumers who want transparency. Label Insight and Nielsen conducted research indicating a correlation between products that bear the new label and sales increases, said Dagan Xavier, Label Insight's co-founder.
In the juice category, for example, products adopting the new label grew 34 percent in sales in the 52 weeks ending Aug. 12, while products that didn't implement the label declined 4 percent during the same period. Xavier says private brand owners might want to view the label change as an investment that could pay off in added sales in addition to appeasing consumer demands for greater transparency.
"Retailers need to consider the most effective [categories] to reformulate and provide a different offering to consumers," Mandzy says. As Nielsen states in its report: "Sweetening products with added sugars certainly isn't wrong, but the data shows that consumers care about the glycemic index in products."
But as Coggins says, "The challenge is giving consumers reduced sugars without chemical sugar substitutes."
While it will cost manufacturers and retailers to reformulate products and create new ones, there is also opportunity for what Coggins calls "perpetual product innovation."
Coggins notes that 18- to 34-year-olds are more conscious than ever about what they eat and drink and have better access to information about what they consume than any time in history. Older consumers are also cognizant of the dangers surrounding added sugars, and are actively seeking alternatives to old standards like soda and sugary teas.
"This enables new and emerging brands to quickly gain a foothold within retail markets that are forced to introduce and carry better-for-you products that are increasingly in demand," Coggins adds. "It has truly become an 'adapt or die' situation, and we are seeing this across all applications from dairy to soda to mid-calorie products everywhere."
Aylward, editor-in-chief of Store Brands, can be reached at [email protected].